Thousands of police protest in France against poor working conditions and suicides in the collective
French police take to the streets to protest against bad conditions and suicides in the collective – REUTERS / CHRISTIAN HARTMANN
PARIS, Oct. 3 (DPA / EP) –
Thousands of police have gone out on Wednesday to the streets of the French capital, Paris, to protest against poor working conditions and suicides in the collective.
With songs of: "Angry police!" Agents have marched from the Place de la Bastille to the Place de la République in eastern Paris.
"There was no specific trigger, what is more important is that today there is a deep malaise in the Police," Patrice Ribeiro, of the Synergie Officiers union, told BFMTV.
Since the "yellow vests" protests began a year ago, French policemen have had to work several hours out of their schedule.
The protests have also provoked clashes between protesters and agents and the Police complains about "hatred against police officers", while protesters condemn the use of tear gas and rubber bullets, which have caused serious injuries.
Representatives of a police union wore replicas of coffins numbered from 1 to 52 to represent the number of police officers who have committed suicide so far this year.
In addition, the Police also fears that some of their pension benefits may be withdrawn with a general pension reform planned by the Government of French President Emmanuel Macron.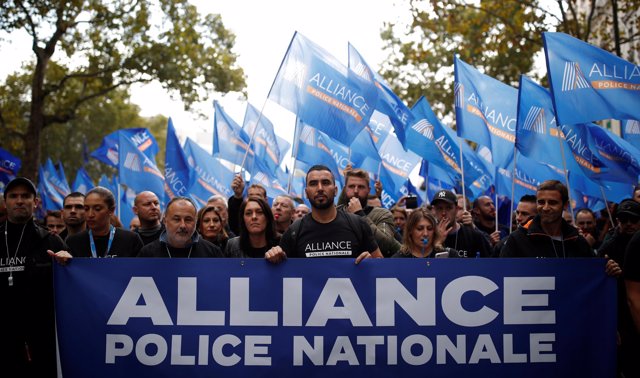 REUTERS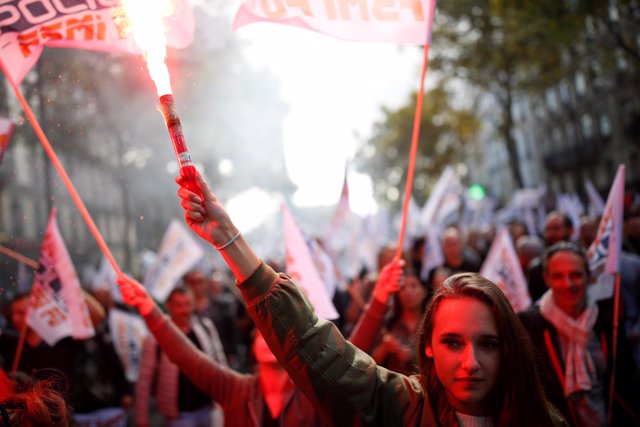 REUTERS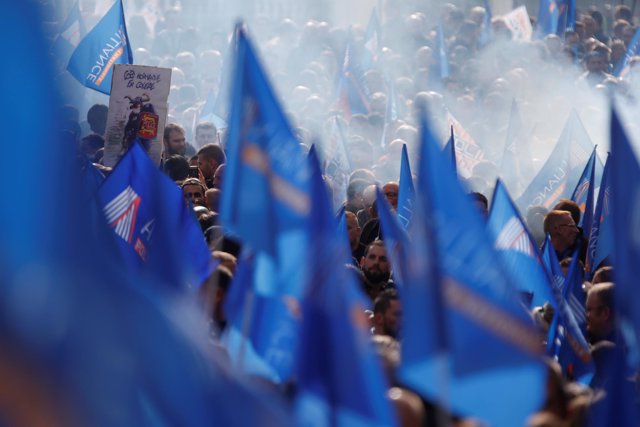 REUTERS
REUTERS