Thousands of people take to the streets in a new day of protest in Colombia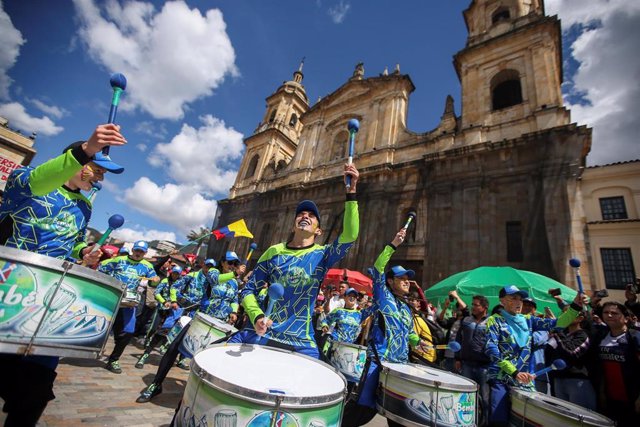 Demonstrations in Bogotá – REUTERS / LUISA GONZALEZ
MADRID, Dec. 4 (EUROPE PRESS) –
Thousands of people have returned to march through the main cities of Colombia on Wednesday, supporting the strike day called by the Paro Committee, which since last November has called for protest with demands ranging from social improvements to security. .
Bogotá has once again become the epicenter of popular mobilization. Several marches have left from different points of the capital with the aim of coming together in the central Plaza de Bolívar.
"We do not register problems of public order, we have about six mobilizations with 15,000 people marching on the roads of the capital," said the Secretary of Security of Bogotá, Jairo García, in an appearance, according to RCN Radio.
The outgoing mayor, Enrique Peñalosa, has indicated that there are about 10,000 people dedicated to guaranteeing security in Bogotá on December 4: 4,000 soldiers who are in strategic places such as power plants, 5,000 police officers to ensure public order and 1,000 members of the Cauca Indigenous Guard that will support the latter.
"The Army is on a preventive basis, but in case there is a case of terrorism aimed at burning buses in a courtyard or things like that, they will not be left by spectators," Peñalosa said, in statements collected by Blu Radio.
Colombia already has twelve days of protests starring unions, students and other social organizations in which there have been clashes with security forces that have left at least one dead and dozens injured.
The main demands are social improvements, as well as greater security in the territories affected by the armed conflict, although they also include the Government resuming the peace dialogue with the guerrilla of the National Liberation Army (ELN).
The president, Iván Duque, initially offered a "great national conversation" that, in addition to the protesters, includes businessmen and representatives from various sectors, but the Paro Committee refused demanding a bilateral negotiation.
Finally, the Government has agreed to an exclusive dialogue with the Committee of the Pero, although it has not renounced its "great national conversation" which, according to the presidential advisor Diego Molano, will take place in parallel. The first meeting was held on Tuesday and ended without agreements.