Thousands of people demonstrate again in the Ñuñoa and Italy squares in Santiago de Chile
Protests in Valparaíso, Chile. – REUTERS / RODRIGO GARRIDO
MADRID, Oct. 22 (EUROPE PRESS) –
Thousands of people have demonstrated again on Monday in the Ñuñoa and Italy squares in the capital city of Santiago de Chile to express their discontent against the current government of the president, Sebastián Piñera, in the framework of a series of protests unleashed after the increase in subway rates.
With whistles and casseroles, the inhabitants of the Metropolitan Region have come to demonstrate a day after the president said that the country "is at war". So far there are eleven dead, according to the official balance.
Interior Minister Andres Chadwick has indicated that the leader's words "demonstrate authority and decision" in the face of this wave of protests that began in early October. However, according to social organizations, the protests respond to a deeper malaise and a widespread rejection of the health, housing and education system.
Although the Government has called on citizens to return to "normality" despite the state of exception, several social groups have called for a "national strike" as of Monday while the presence of military personnel in the streets continues.
Piñera, on the other hand, has asserted that "sometimes he has spoken hard", but has defended that he does "because he is outraged to see the damage and pain that this violence causes", as reported by the local newspaper 'La Tercera'.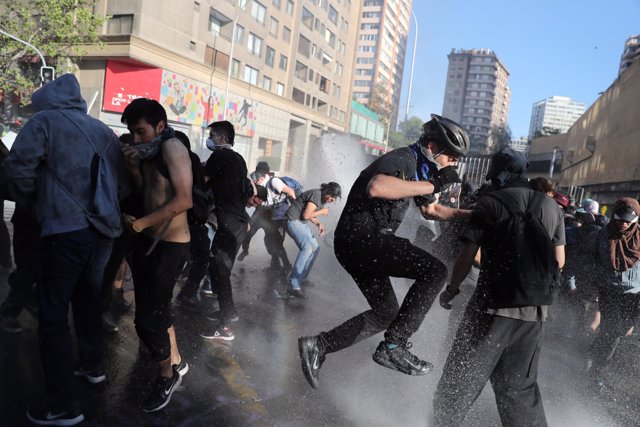 Reuters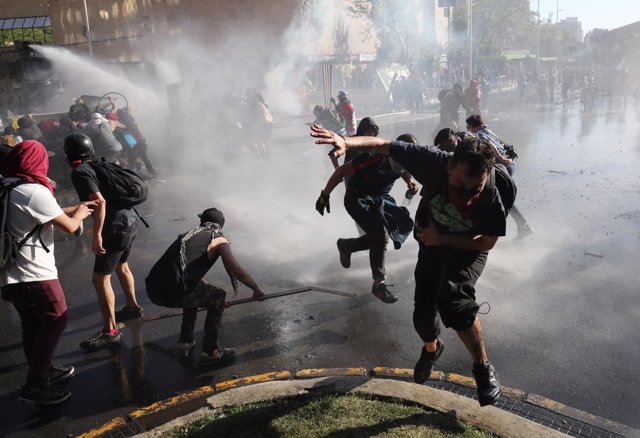 Reuters