Thousands bask in sun at royal wedding rehearsal
In glorious weather expected to continue into the weekend, well-wishers gathered on roads around the castle which have been closed ahead of the big day.
Members of the armed forces – 250 of whom are expected to take part on Saturday – rehearsed the royal wedding carriage and military procession to iron out any last-minute snags.
Some of them have direct links to Prince Harry's time in the military.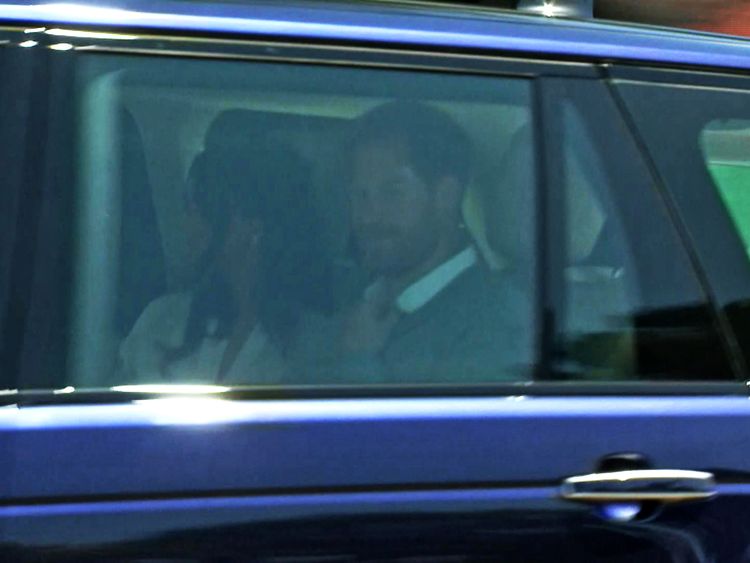 On the day itself, Harry and Meghan, once they are married, will go on a 25-minute carriage ride through the Berkshire town.
They were the only key figures missing as the well-oiled machine of state was put through its paces.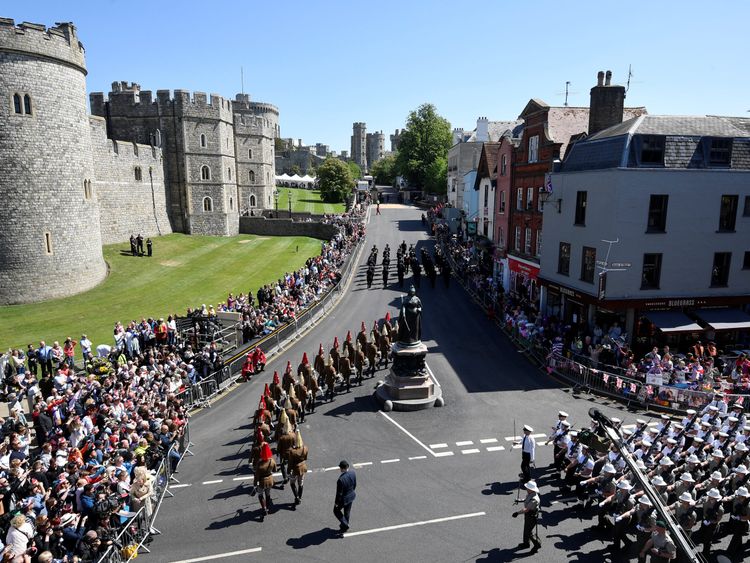 The route will begin from St George's Chapel, leaving Windsor Castle via Castle Hill, on to the High Street and through the town, returning to the castle along the Long Walk.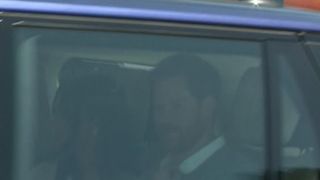 Meghan has spoken of her sadness after hearing that her father will not be attending the ceremony, adding that he "needs to focus on his health".
Preparations have been going on for months, with special street signs giving visitors directions.
Naturally, security is tight, with armed police officers stationed around Windsor, including on rooftops.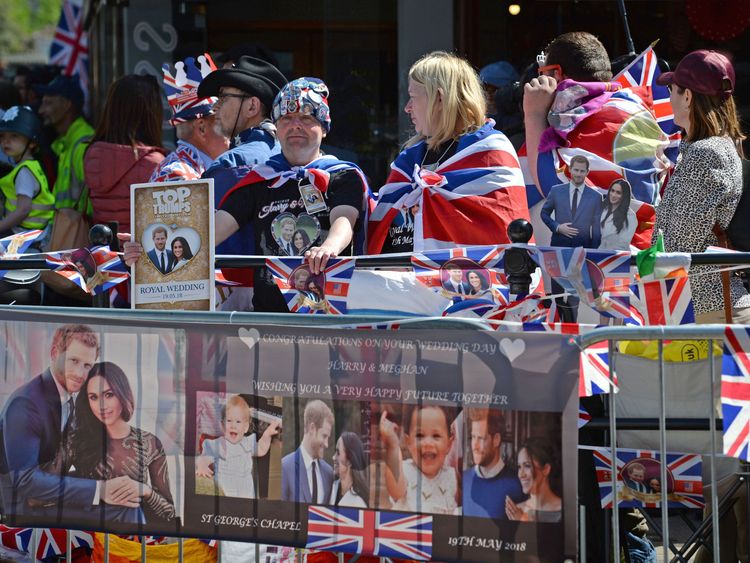 Some 100,000 spectators are expected to descend on the town.
Media from all around the world looked on as the plans were assessed in real time.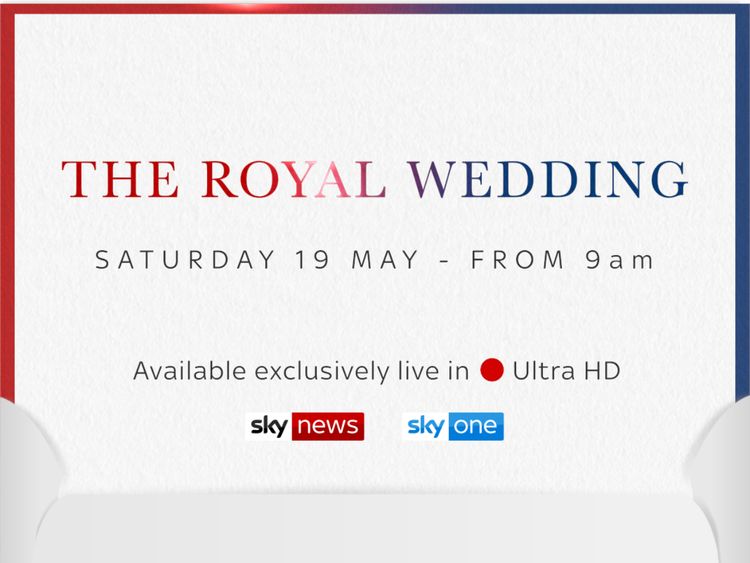 :: Sky News is broadcasting live from Windsor with all the build-up to the royal wedding, with exclusive live coverage of the wedding in UHD in a special programme ‪from 9am to 3pm on Sky News and Sky One ‪this Saturday.