Do you have a business idea or a company that is already operating? We'll help you incubate your project or transform your business.
2 min read
Win a scholarship to realize your business idea or transform your company
The trials begin on September 7th and 9th
This is an alternative to the lack of professional, business, and personal growth opportunities
Around 12 million people have lost their jobs in the last 45 days, mainly young people, which creates enormous social pressure. We therefore urgently need to create new sources of employment.
Since 2014 iLab focuses on closing the skills gap, transferring knowledge, and providing the resources and tools to start businesses and operate safely.
This year, we partnered with them and Citibanamex to support young graduates, entrepreneurs, women entrepreneur groups and micro-entrepreneurs with two live programs that offer at least 450 innovators and entrepreneurs from across the country the opportunity to train them with various skills and training courses Tools to help them improve their business models, propose different solutions to optimize the existing resources and make their business sustainable over time.
The selection process to access the support that , iLab and Citibanamex grant it's open starting with the first groups on September 7th and 8th.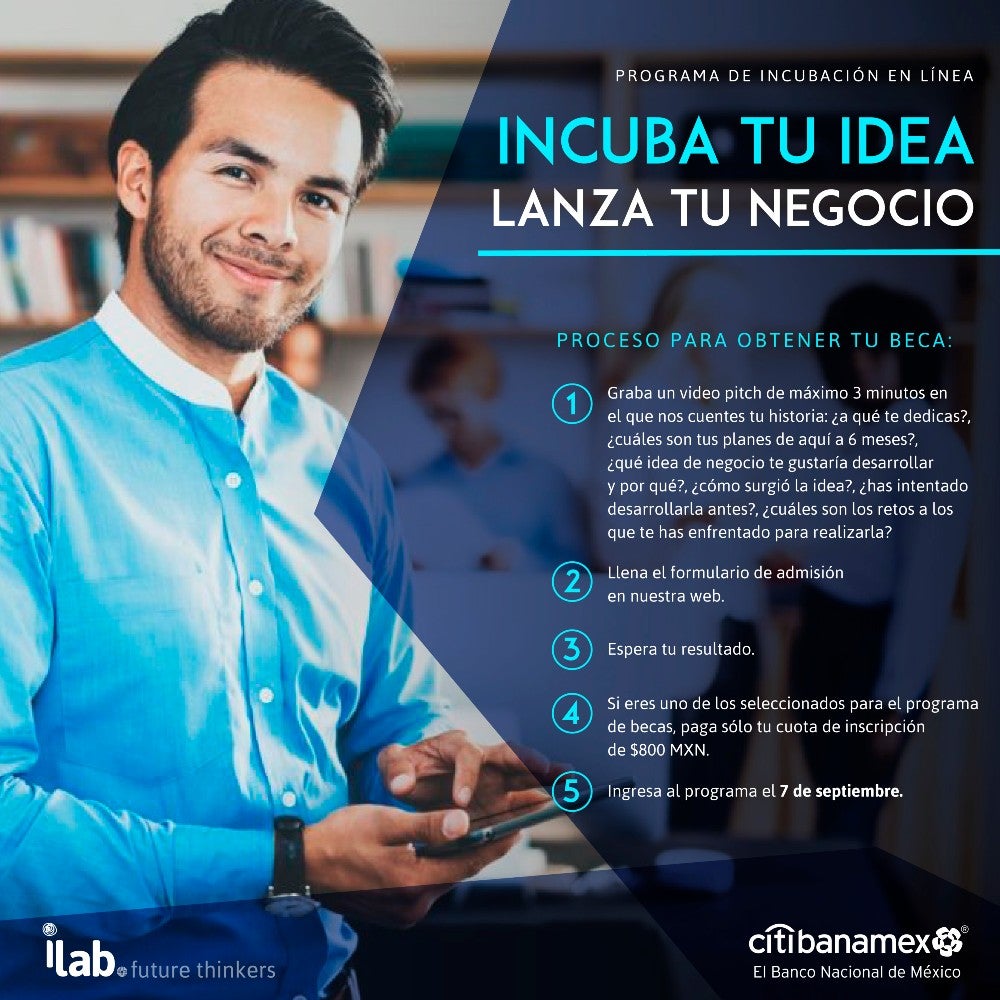 Source: iLab
Learn more about this initiative and whether you have a business and want to transform it or start from scratch, apply today to be one of the 100% beneficiaries by registering with This formula.