This device promises that you can walk without risk of infection.
Increase your business,

Not your inbox

Stay up to date and subscribe to our daily newsletter now!
Read for 2 min
They create bubbles to be able to leave the house in times of the pandemic
This story originally appeared on nuptials

Who would say it Taking to the streets is no longer safe because an invisible but very powerful enemy is lurking. The Covid-19 has changed its shape and is forcing us to a new normal. There are special suits for air travel, pajamas for video conferencing and face masks for brides. And all in a few months. Now they form anti-virus bubbles to take a safe walk in times of the pandemic. And it's not fiction!
Image: about wedding
It is a design by DesignLibero, an Italian studio characterized by avant-garde creations. This bladder, which acts as a protective shield, would allow people to go outside without the risk of infection.
Image: about wedding
This bubble, made of a type of polymer that resists ultraviolet rays, has filtered air and is therefore safe to breathe. There are small solar panels at the top that charge the battery in the backpack. This in turn feeds the pump that fills the Covid-19 outdoor unit.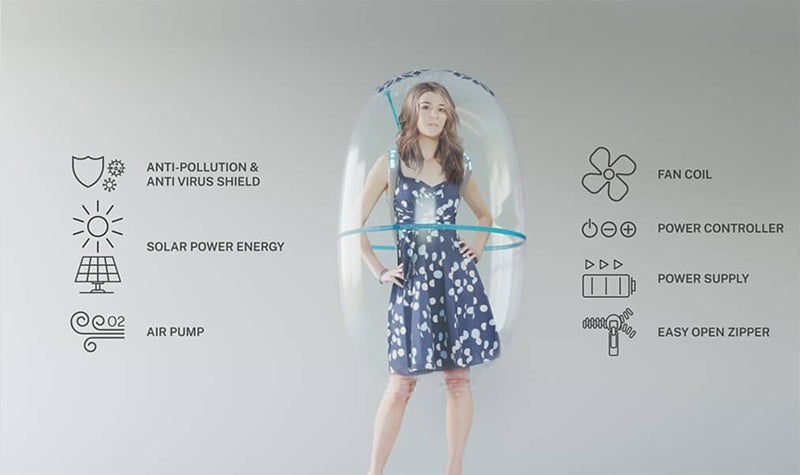 Image: about wedding
Ekaterina and Libero, the creators, affirm that "we all live in bubbles, so this air raid is the way to physically make the idea of ​​protection around us." They even think about the viability of this device, although the fight against the corona virus was won. There is also a new device with which you can make an appointment without the risk of infection.
Image: about wedding