They cite to declare Bolsonaro in the framework of the investigation into the murder of Councilwoman Marielle Franco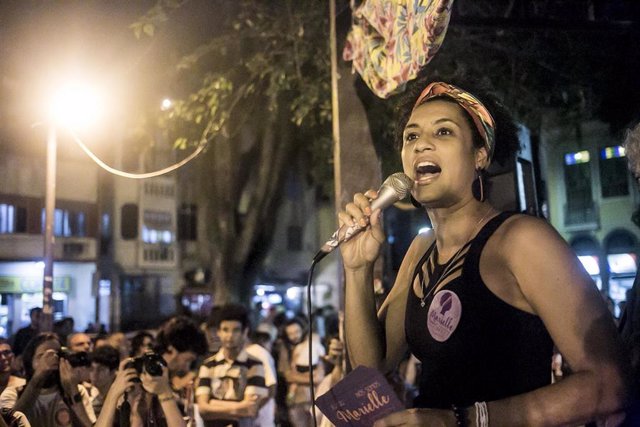 The Councilor of the City of Rio de Janeiro, Marielle Franco, murdered in 2018. – WIKIPEDIA – Archive
MADRID, Oct. 30 (EUROPE PRESS) –
The president of Brazil, Jair Bolsonaro, has been summoned to testify in the context of the investigation into the murder of the councilwoman and activist Marielle Franco, who was shot down next to the driver of the vehicle in which he was traveling in the northern area of ​​Rio de Janeiro in mid-March 2018.
According to the investigation, the suspects of having committed the crime were hours before in the house of the then federal deputy and now leader of the country, as reported by the Socialism and Freedom Party (PSOL).
The information has been disseminated by the local newspaper 'Jornal Nacional' after the Civil Police of Rio de Janeiro confirmed that in the guestbook of the home in Barra da Tijuca, where the Bolsonaro family lived, the main suspect of the murder appeared, Elcio Vieira de Queiroz.
Although the media's own information indicates that Bolsonaro was that day in Brasilia and not in Rio de Janeiro, the possible connection of the Executive indicates that the investigation must pass to the Supreme Federal Court (STF).
For his part, the national president of PSOL, Juliano Medeiros, said that, although his party never established a relationship between the murder and Bolsonaro, the revelations must be clarified. In fact, Franco's driver, Anderson Gomes, also died.
"The information transmitted today is very serious. Brazil cannot live with any doubt about the relationship between the President of the Republic and a murder. We demand answers. Justice for Marielle and Anderson," Medeiros said.
Along with Elcio, accused of being the driver of the car used in the crime, the Military Police officer, Ronnie Lessa, was also jailed, convicted by the prosecution of being the author of the shots.