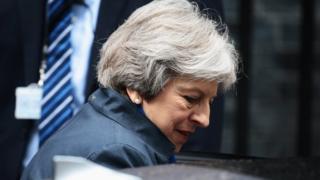 Theresa May has asked officials to draw up "revised proposals" for post-Brexit customs arrangements after a key meeting with her most senior ministers.
The Brexit sub committee met to try to agree on a new model to replace the UK's membership of the customs union.
One of the government's preferred options – a "customs partnership" – has faced heavy criticism from Brexiteers.
Theresa May requests 'revised' customs proposals
A succession of senior ministers challenged her over this plan in Wednesday's meeting.
Two separate sources have told the BBC that a narrow majority of ministers expressed fears about the proposal – what some have described as "killing" it.
But Downing Street denied this, saying the meeting acknowledged there were "challenges" to the existing proposals but that both the options put forward so far by the UK are still on the table.
Mrs May has now asked for more work to be done on both options.
What is a customs union?
All EU members are part of the customs union, within which there are no internal tariffs (taxes) on goods transported between them. There is also a common tariff agreed on goods entering from outside.
The UK government has said it is leaving the EU customs union so that it can strike its own trade deals around the world, something it cannot do as a member.
This means the UK and the EU will have to agree a new arrangement for what happens at their border post-Brexit.
The UK, which put forward two alternative proposals last year, has yet to confirm its favoured model.
It is under pressure to make progress on the issue before next month's EU summit.
Please upgrade your browser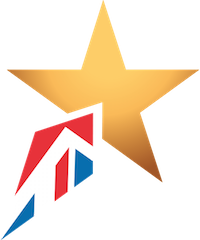 Your guide to Brexit jargon
The government's two options
A 'highly streamlined' customs arrangement – This would minimise customs checks rather than getting rid of them altogether, by using new technologies and things like trusted trader schemes, which could allow companies to pay duties in bulk every few months rather than every time their goods cross a border
A customs partnership – This would remove the need for new customs checks at the border. The UK would collect tariffs set by the EU customs union on goods coming into the UK on behalf of the EU. If those goods didn't leave the UK and UK tariffs on them were lower, companies could then claim back the difference.
The EU does not appear to be keen on either option.
Earlier Mrs May told MPs there were "a number of ways" to deliver Britain's objectives on customs arrangements after Brexit.
She says the final arrangement must avoid a hard border between Northern Ireland and the Republic – which is part of the EU – and that a customs border down the Irish Sea would be unacceptable.
On the eve of the Brexit cabinet meeting, Brexiteers urged Mrs May to abandon the partnership option, presenting a 30-page dossier claiming it would make meaningful trade deals "impossible" to forge and render the UK's International Trade Department "obsolete".