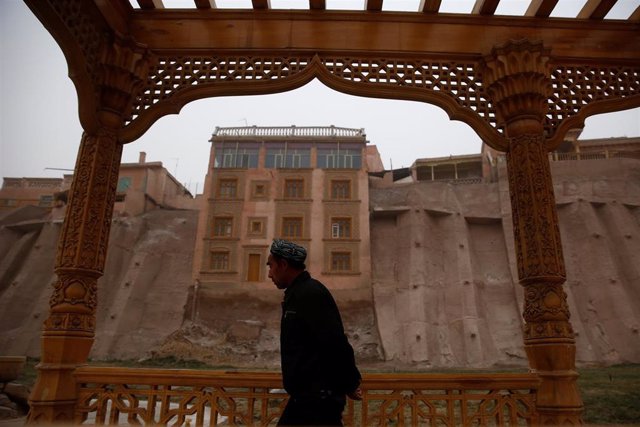 Kashgar City in the Xinjiang Region – REUTERS / THOMAS PETER – Archive
BEIJING, Dec. 9 (Reuters / EP) –
The governor of the Chinese Xinjiang region, Shohrat Zakir, has criticized the Uyghur bill being processed in the US Congress and has accused Washington of violating International Law and interfering with the internal affairs of the Asian giant.
As indicated by the governor during a press conference, the anti-terrorism measures in Xinjiang do not differ from any such measure imposed in the United States.
"The United States has decided to look the other way in relation to instability in Xinjiang and has launched a smear campaign against the region, where it is sowing discord between different ethnic groups," he said.
He also said that any attempt to "mutilate" Xinjiang is destined to fail.
Tension has increased between the two countries after the House of Representatives passed the bill last week in a tougher version than the one backed in September by the Senate. The text will now return to the upper house where, if ratified, it will be approved while waiting for US President Donald Trump to sign and promulgate it.
On Saturday, the Chinese government warned Washington through a phone call to stop interfering in China's internal affairs in response to the adoption of the Uyghur Human Rights Act in the US Congress and the US position. regarding the protests in Hong Kong.
UN experts denounced in 2018 that one million Uighurs were held in secret detention centers. China has confirmed the existence of these facilities but has clarified that admission is voluntary and that the goal is to re-educate against extremism.