The White House presents its proposal for budgets for 2021 with important social cuts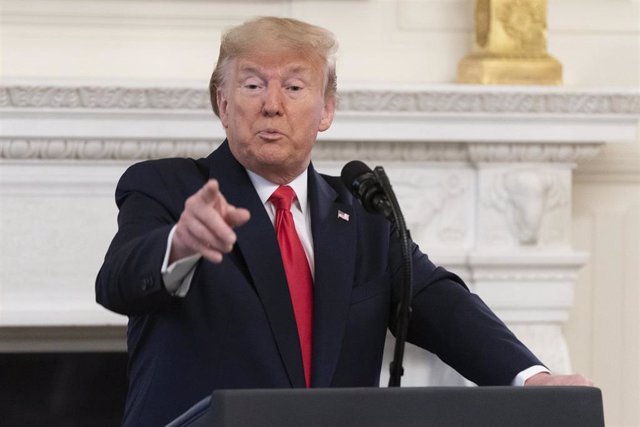 Donald Trump – Chris Kleponis
Trump must negotiate the expense with the House of Representatives, under Democratic control
NEW YORK, Feb. 10 (EUROPE PRESS) –
The White House has presented on Monday a draft budget for the 2021 fiscal year of 4.89 billion dollars (about 4.4 billion euros), a document that includes significant cuts in non-military public spending. These would be the last budgets of Donald Trump's term.
The proposal includes $ 740.5 billion in defense spending (0.3 percent more), ahead of the 590,000 million that would go to non-military games (5 percent less), including a 21 percent reduction to External help
It also cuts the funding of the Department of Commerce by 37 percent, 26 percent of the Environmental Protection Agency, 15 percent of the Department of Housing and Urban Development, 9 percent of the Department of Health and Services Humans and 8 percent of the Department of Education. There are also cuts in Agriculture, Foreign Aid, Labor and Energy. It also plans to tighten the requirements to access the Medicare and Madicaid health systems.
These budgets should now be debated in Congress, where the opposition Democratic Party controls the House of Representatives, so there is no option for the document to be approved as it is now. However, it does have an important political significance, as it raises the priorities of Trump's election campaign for re-election in the November presidential elections.
These cuts would go against the agreement reached in August between the White House and Congress to raise the ceiling for both defense and non-military spending.
"Everyone knows that Trump's latest budgets are dead as soon as they arrive in Congress. It's just a political pirouette to give ears to the extremists of his party," said Democratic Senator Sheldon Whitehouse, who works alongside Republicans. in the reform of the budget processing process.
The House of Representatives Democratic spokeswoman, Nancy Pelosi, has reproached Trump that "year after year Trump's budgets seek to inflict devastating cuts on crucial lifeguards on which millions of Americans depend."