The wake of a young man killed in the protests triggers a new night of violence in Hong Kong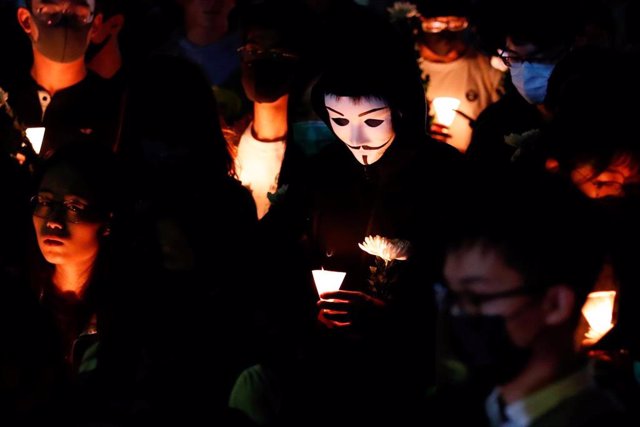 Watch in Hong Kong for the death of Chow Tsz Lok – REUTERS / TYRONE SIU
MADRID, Nov. 8 (EUROPE PRESS) –
The public wake held this Friday in Honk Kong to remember the student Chow Tsz Lok, who died during the early morning after succumbing to injuries caused by a fall during one of the demonstrations against the authorities, has ended up degenerating into a spiral of nocturnal violence in the streets
The epicenter seems to be Nathan Road Avenue, in the Kowloon neighborhood, where activists have barricaded traffic from one of the most densely populated districts in the world, according to the 'South China Morning Post'.
In addition, the Police are using an artificial robot to detonate an alleged explosive device after three previous detonations in the vicinity, which have not left injured.
Chow Tsz Lok, 22 and a student at the University of Science and Technology, fell several meters from the third to the second floor of a parking lot full of protesters during a police dispersal maneuver last Monday.
After a week in critical condition at Queen Elizabeth hospital, the young man died of a cardiorespiratory arrest and became the first student who died in months within this wave of demonstrations.
Protests in Hong Kong broke out last June against a controversial bill of extradition to mainland China. Lam eventually withdrew the bill, but protests have continued with greater demands, including universal suffrage.