The victim of a rape was murdered in India when she was going to testify against her assailant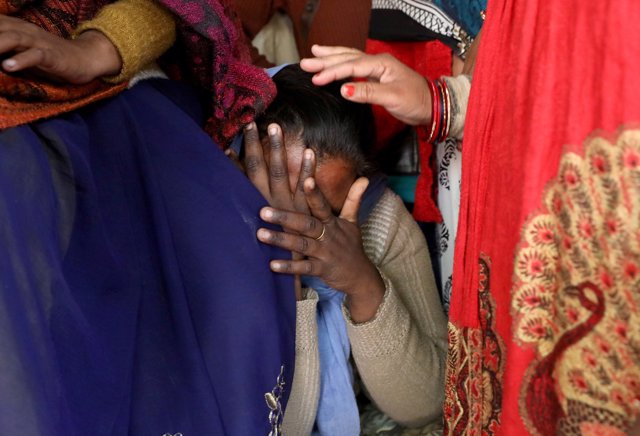 Family member of the young woman killed in India – REUTERS
NEW DELHI, Dec. 7 (Reuters / EP) –
A 23-year-old Indian woman has died this Saturday after a group of men set her on fire last Thursday when she was going to appear in court to testify about the rape she suffered in December last year. Among his murderers was the alleged rapist.
The murder occurred at the Unnao train station, in the state of Uttar Pradesh, in the north of the country. The woman was taken to a hospital in New Delhi with burns on 95 percent of her body and ended up suffering a heart attack, as reported by Dr. Shalabh Kumar, head of the burn unit of Safdarjung hospital.
The woman had denounced last March that she was raped "at gunpoint" on December 12, 2018. Her rapist was released last week after paying bail, police sources explained.
The victim was able to testify at the hospital that she was beaten, stabbed and burned by five men, and identified her assailant. After the attack, the woman managed to walk a kilometer before calling the police herself, according to the news channel Aaj Taj TV.
Uttar Pradesh is one of the most dangerous states in the country: in 2017, 4,200 cases of rape were recorded.