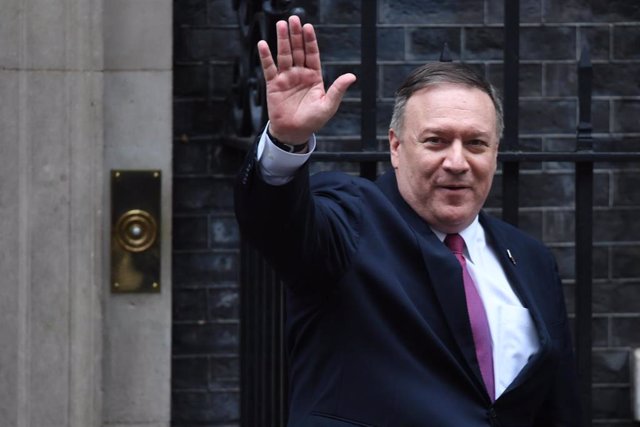 Mike Pompeo – Stefan Rousseau / PA Wire / dpa
WASHINGTON, Feb. 11 (EUROPE PRESS) –
The US Secretary of State, Mike Pompeo, has accused the Iranian regime of hiding behind its space industry the development of ballistic missile technology, an example in his opinion of the "failure" of the 2015 nuclear agreement, of which the Government of Donald Trump broke up in 2018.
The US sees in the satellite launches in Iran a proof of the "failure" of the nuclear agreement
Two days after the last launch of a satellite by Iran – it failed because it failed to reach the desired orbit -, Pompeo has reiterated Washington's suspicions against an activity that Tehran has always described as peaceful and for research purposes.
"The technology used to orbit satellites is virtually identical and interchangeable with that used in long-range systems, including intercontinental ballistic missiles," said Pompeo, who believes that the Ayatollah regime "gains experience" with each launch , "failed or not."
"The space launches reflect the failure of the nuclear agreement," added Pompeo, who has warned of the "dangerous consequences" of the pact driven by the Barack Obama Administration. In this regard, the head of US diplomacy has stressed that "the main sponsor of terrorism in the world should not be able to develop and test ballistic missiles."
Pompeo is confident that the international community will recover "common sense" in the face of a "reckless" activity that Washington is willing to fight. Meanwhile, the US government "will continue to impose enormous pressure for the regime to change its behavior," he said.