The US sanctions several transport companies in Iran for their alleged role in delivering weapons to the Huthis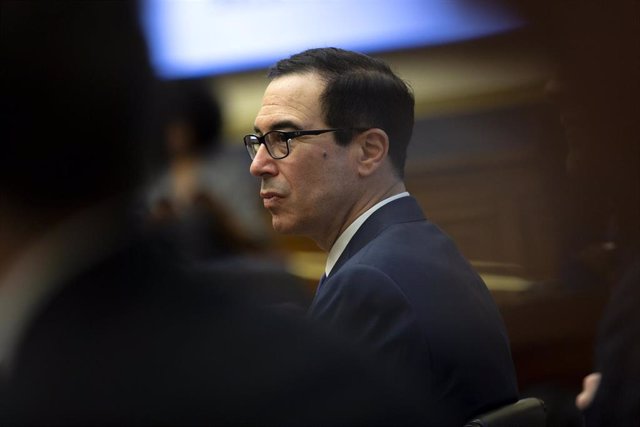 The secretary of the Treasury, Steven Mnuchin. – Stefani Reynolds – Archive
MADRID, Dec. 11 (EUROPE PRESS) –
The United States government announced Wednesday sanctions against several Iranian transport companies, including the Mahan Air airline, for their participation in the delivery of weapons to the Huthi rebels in Yemen.
The Treasury Department has detailed that among those affected by the sanctions are three airline sales agents – on which they weigh sanctions since 2011 for their support of the Revolutionary Guard – in the United Arab Emirates (UAE) and Hong Kong.
Likewise, businessman Abdolhosein Jedri has been sanctioned for the role of his shipping companies – Khedri Jahan Darya Co. and Maritime Silk Road LLC – for "smuggling operations" of the Quds Force of the Revolutionary Guard.
"The Iranian regime uses its aeronautical and shipping industry to deliver weapons to terrorist and armed groups in the region, thus contributing to the devastating humanitarian crises in Syria and Yemen," said Treasury Secretary Steven Mnuchin.
"The aeronautical and shipping industries must be vigilant and not allow them to be exploited by terrorists," he stressed. The sanctions imply the blocking of funds of those affected in the United States and a prohibition to initiate transactions with them.
The United States withdrew in May 2018 from the nuclear agreement agreed in 2015, reactivated sanctions against the Islamic Republic and ordered countries around the world to stop buying Iranian oil or face sanctions for those purchases.
In response, the Government of Iran has begun to breach some of its agreements and has criticized that the European countries signing the agreement have not reacted to compensate for the damage caused by the United States' exit from the pact.
Tehran has insisted at all times that these breaches are contemplated by the agreement in case some of the parties cease to maintain their commitments and has stressed that they are "reversible" in case there is a response to their demands.