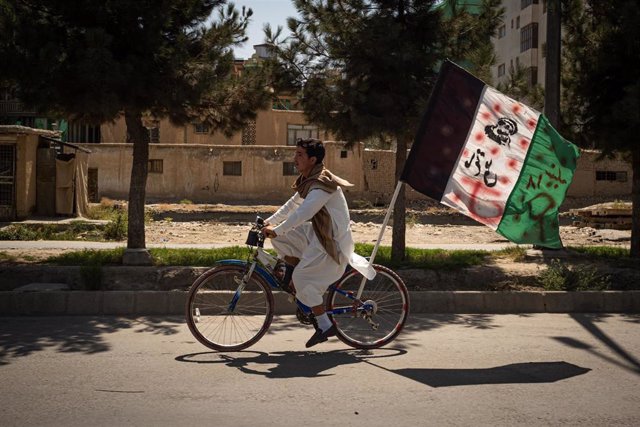 Young Afghan girl circulates in Kabul – Ivan Flores – Archive
MADRID, Dec. 7 (EUROPE PRESS) –
The United States will rejoin the talks with the Afghan Taliban insurgents this Saturday in Doha (Qatar), two months after they were unilaterally suspended by US President Donald Trump, according to US sources confirmed to the Afghan network Tolo News.
"Delegates from the United States meet this Saturday in Doha with the Taliban. The focus of the discussion will be on ways to address a reduction in violence that lead to inter-Afghan negotiations and a ceasefire," according to these sources.
This occurs after the US special envoy, Zalmay Jalilzad, made a two-day visit to Kabul, where he held talks with the main Afghan government officials and prominent politicians in the country, including former President Hamid Karzai.
The US State Department had announced on Wednesday, December 4 that Jalilzad "would rejoin the Taliban talks in Doha to discuss the steps that could lead to negotiations between the Afghan parties and a peaceful resolution of the ongoing conflict in the country".
The Taliban have been talking with US diplomats for months to agree on the withdrawal of more than 20,000 troops from the international forces of Afghanistan in exchange for guarantees that the country will not be used as a base for terrorist attacks.
After the suspension of the talks, the Taliban have reinforced their campaign of attacks and offensives throughout the Afghan territory and have reiterated that they will not sign a halt if there is no timetable for the withdrawal of US troops from the Central Asian country.
In addition, so far they have refused to negotiate directly with the Government of Ghani, which they consider a "puppet" of the West. Kabul has demanded a process of direct talks for the signing of an eventual peace agreement.
However, the Afghan Presidency said in early November that China has agreed to host a meeting "in the near future" between the Government and a Taliban delegation to address a possible peace agreement.