The US restricts the entry into the country to a senior position of the Revolutionary Guard for the repression of protests in Iran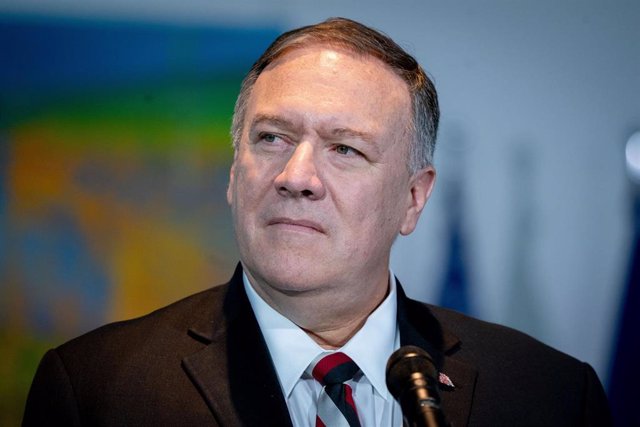 The Secretary of State of the United States, Mike Pompeo – Kay Nietfeld / dpa – Archive
MADRID, Jan. 17 (EUROPE PRESS) –
The Government of the United States has imposed a restriction of entry into the country on Friday to a senior position of the Revolutionary Guard of Iran for its supposed role in the repression of protests in November 2019.
The special representative of the United States for Iran, Brian Hook, has indicated that the sanction is generated by Hasan Shavapor, whom he has accused of "committing serious human rights violations" during protests in the town of Mahshahr.
Hook has said that a press conference that Shavapor "oversaw the killing of 148 defenseless Iranians" by being in charge of "units responsible for violent and lethal repression" in Mahshahr.
In this regard, he has detailed that the sanctions against Shavapor derive from information provided by Iranians through a line established by the Secretary of State, Mike Pompeo, to that end.
"The Iranian people have sent us more than 88,000 tracks through the line established by Pompeo," he said. "We use this information to reveal the criminality of the regime and hold those responsible accountable," he said.
On the other hand, he has indicated that the "isolation" of Iran "deepens" due to his actions and has warned that "as long as the regime continues to threaten the world, it will be more isolated."
In this way, he has applauded the governments of Germany, France and the United Kingdom for resorting to the dispute resolution mechanism of the nuclear agreement for what he has described as a "nuclear blackmail" by Tehran.
Hook has also applauded the call of British Prime Minister Boris Johnson to replace the 2015 nuclear agreement with what he described as the "Trump agreement," without giving further details. "We support this," said Hook.
The US special envoy has also reaffirmed that Washington's sanctions are "the toughest in history" and have caused "a drop of more than 80 percent of oil exports."
"The Iranian people rightly accuse their Government for 40 years of corruption, mismanagement and kleptocracy," he said, in what he described as "an internal crisis" of the authorities.
Finally, he has denounced that the Iranian population "is livid by the lies for three days by the Revolutionary Guard" in relation to the accident of an airplane after taking off from Tehran airport.
The Boeing 737 of Ukraine International Airlines crashed on January 8, an event that resulted in the death of its 176 occupants, but until three days later Iran did not recognize that the aircraft had been shot down by accident.