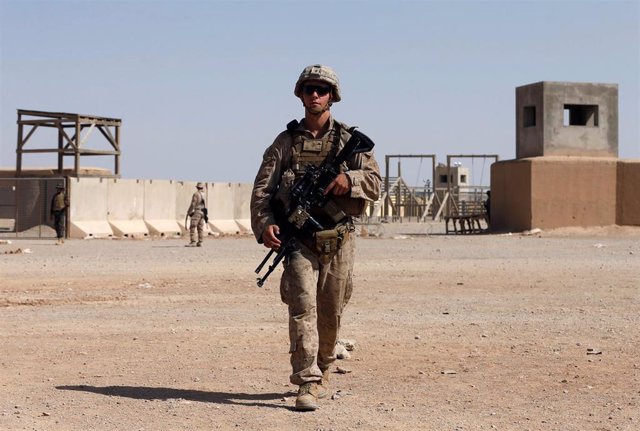 A soldier of the United States Army in the Afghan province of Helmand. – REUTERS / OMAR SOBHANI – Archive
NEW YORK, Dec. 15 (EUROPE PRESS) –
The president of the United States, Donald Trump, intends to announce next week, at the earliest, the withdrawal of nearly 4,000 troops from the current military deployment in Afghanistan, approximately one third of the total contingent force, according to multiple official sources to the NBC chain.
If the president anticipates, the announcement of withdrawal – after which 8,000 to 9,000 soldiers would remain in the Central Asian country – would take place less than two weeks after the resumption of fragile peace talks with the Taliban.
Negotiations resumed last Saturday after Trump decided to suspend them unilaterally in September after the death of a US military in an attack in Kabul where 12 other people died, and this week they have also been "temporarily paralyzed" after another Taliban attack to the Bagram air base in which two Afghan civilians were killed and another 70 were injured.
The sources of NBC do not provide an exact withdrawal period but point out that, once announced, the process is expected to end in "a few months."
Troop reduction in Afghanistan is a "priority scenario" on Trump's foreign policy agenda to the point that US Defense Secretary Mark Esper confirmed last week that the withdrawal will occur anyway, be signed or Not a peace agreement with the Taliban.
According to Esper, the commander of US forces in Afghanistan, General Scott Miller, has confirmed that the US contingent is trained to assume a reduction in its troops.
"The commander is quite certain that we can reduce the military without jeopardizing our ability to prevent Afghanistan from becoming a safe haven for terrorists," Esper said last weekend at the Reagan National Defense Forum.