The US plans to deploy 3,000 additional troops in the Middle East after the death of Soleimani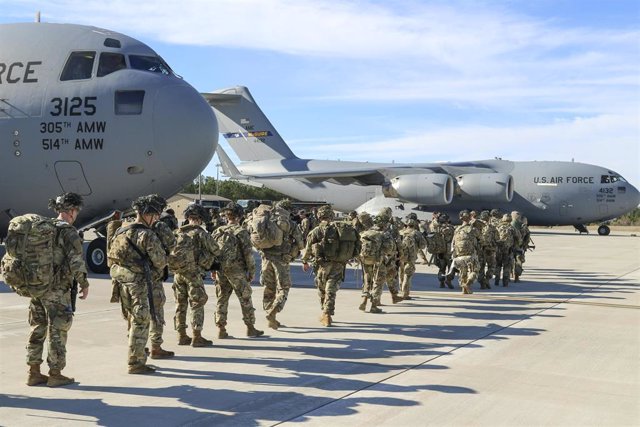 US Military – 49th Public Affairs Detachment
MADRID, Jan. 3 (EUROPE PRESS) –
The United States plans to deploy 3,000 additional troops in the Middle East following the attack on Friday against Iranian General Qasem Soleimani in Baghdad, according to Pentagon sources cited by the US press.
A source from the Department of Defense has told CNN that the Pentagon is analyzing the possibility of deploying to the Immediate Response Force of the 82nd Airborne Division in the region.
The United States has already sent 750 members of this military unit after the riots in front of the Embassy in Baghdad and would now send the rest, which would add up to about 3,000, according to this source.
Three sources from the Pentagon and a senior military officer have confirmed this same information to NBC, specifying that the troops will be distributed throughout the region, some of which will go to Iraq and Kuwait, and will remain there for at least 60 days.
Thousands of people have demonstrated these days in front of the US Embassy in Baghdad to protest the death of 25 militiamen in a series of air strikes perpetrated on Sunday by the United States against arms deposits in Iraq and Syria which, according to Washington, They were linked to Kataib Hezbollah.
In the early hours of this Friday, the United States has made a new attack, this time against Baghdad airport, with Soleimani as its objective. The 'number two' of the Iraqi militia Popular Mobilization Forces, Abu Mahdi al Muhandis, and a dozen other people have also died.
Soleimani was a fundamental figure to understand the presence of Iran in the main conflicts of the region and as the executing arm of the policy of the supreme leader of the Islamic Republic, Ali Khamenei. Ayatollah has recognized that it is a "bitter loss" for Tehran and has promised "revenge."