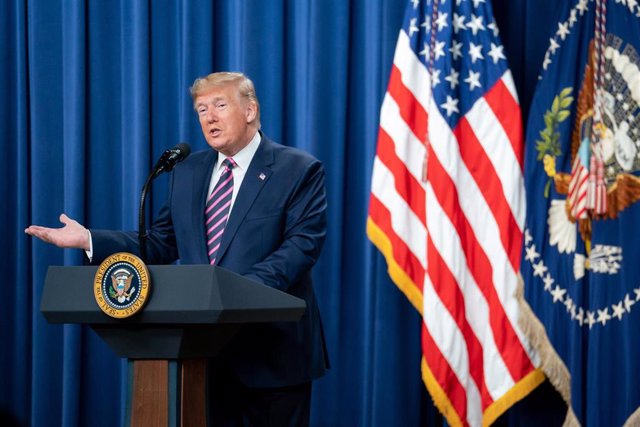 U.S. President Donald Trump at the White House – Tia Dufour / White House / dpa
MADRID, Dec. 18 (EUROPE PRESS) –
The Standards Commission of the House of Representatives of the United States has set in six hours the duration of the debate that will take place this Wednesday in plenary, where the fold of charges approved by the Judicial Commission will be put to the vote to decide whether the president, Donald Trump is subjected to a political trial in the Senate.
The US House of Representatives Standards Commission sets the duration of the 'impeachment' debate in six hours
The six hours of the debate, which will be led by the leaders of the Judicial Commission, will be divided equally between the Democrats and Republicans, according to information from the CNN television channel.
This Wednesday, the House of Representatives will put to the vote the statement of objections of the 'impeachment' against Trump, which contains the crimes of abuse of power and obstruction of Congress.
No amendment will be allowed, as indicated by the resolution approved by the Standards Commission on Tuesday, which is responsible for closing the technical issues before moving to the plenary debate.
If approved, the trial against Trump would be held in the Senate – with a Republican majority. The head of the Supreme would act as president of the court that would be the senators themselves. To condemn the president, a majority of at least two-thirds is needed.
If compared with an ordinary judicial process, the House of Representatives would act as an investigating and prosecutor judge, while the Senate would assume the role of jury and the president of the Supreme Court of judge.
Only three US presidents have undergone an 'impeachment'. Andrew Johnson, who won the political trial; Richard Nixon, who resigned before being dismissed by the 'Watergate'; and Bill Clinton, who emerged equally victorious from his lies in the Lewinski case.