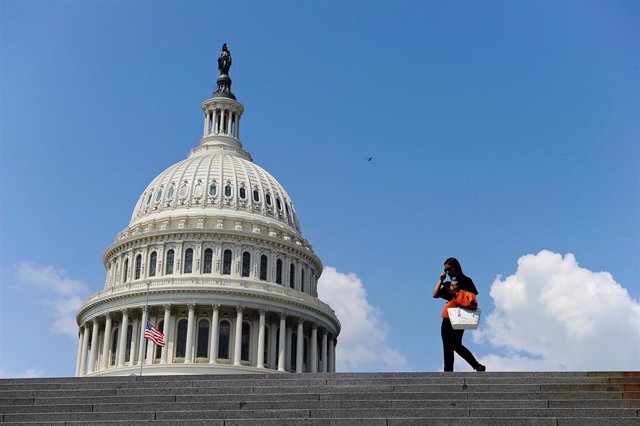 United States Capitol – REUTERS / MARY CALVERT – Archive
MADRID, Dec. 20 (EUROPE PRESS) –
The House of Representatives of the United States has approved on Thursday a historic North American trade agreement (TMEC) after the amended agreement was approved by the Media and Arbitration Commission.
"Today the congressmen of the House of Representatives have given the green light to the TMEC, which is a turning point for the economic commitment of the region. The next step is the approval of the Senate, something that we hope will happen soon," he said in a statement the US Secretary of State, Mike Pompeo.
"I want to thank our colleagues in Mexico and Canada; without them we would not have been able to reach this historic moment for our commercial relations," he said before indicating that "through instruments such as TMEC, the prosperity of the population will continue to be promoted. of the three nations through a fair, free and reciprocal agreement. "
The American president, Donald Trump, has taken the opportunity to attack the president of the Lower House, Nancy Pelosi, and has indicated that "the TMEC has been on the table of Pelosi for eight months."
"He doesn't even know what he says and today, after being approved with margin in the House, Pelosi has tried to take the credit. The agreement is very good for the United States!" Trump said.
The leader believes that replacing NAFTA, which was signed in 1994 and which he considers a job exterminator, is one of his priorities for the presidential elections scheduled for 2020.
The Senate, for its part, is likely to approve the TMEC next year, probably after the impeachment trial against Trump in the Upper House itself.
Canada, the United States and Mexico were able to sign a historic pact earlier this month after overcoming the last negotiating pitfalls related to demands of US Democratic unions and congressmen.
On December 13, the Mexican Senate ratified with 107 votes in favor and one against – from Senator Emilio Álvarez Icaza – the modifications to the agreement.
For the president, Andrés Manuel López Obrador, who already said after signing that the agreement respects the sovereignty of the three countries and at the same time strengthens development cooperation, the Senate has thus done its part by approving the text and now " it is time "for the deputies of Canada and the United States to do the same.