The US Congress sees "unfortunate" Trump's decision not to participate in the next hearing on the 'impeachment'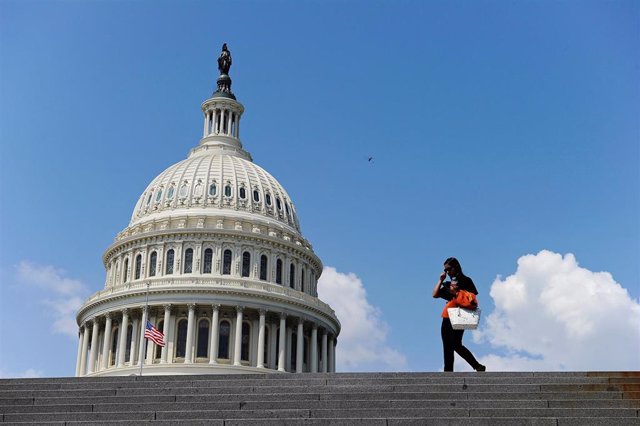 United States Capitol – REUTERS / MARY CALVERT – Archive
MADRID, Dec. 3 (EUROPE PRESS) –
The president of the Judicial Commission of the House of Representatives of the United States, Jerrold Nadler, has labeled "unfortunate" the decision of the president, Donald Trump, not to participate in the next hearing on the impeachment process in against him
"Last night the president and his lawyer rejected our invitation to participate in the hearing on Wednesday. His response is unfortunate because allowing the president to participate has been one of the priorities of the Chamber from the beginning," said Nadler, as reported by the CNN television network.
"The American people deserve transparency," said the president of the commission. "If the president thinks that the call to Zelenski was perfect, then he has nothing to hide and should deliver the documents requested by Congress," he said.
In this regard, he has urged Trump to allow the "witnesses to testify instead of trying to block their appearances by referring to privilege issues" and has asked him to "present information that excuses him and refutes the clear indications that he has incurred in a crime of abuse of power. "
In a letter sent to the president of the Commission, the lawyer of President Pat Cipollone said on Sunday that the White House "cannot participate in a hearing when the witnesses have not yet been elected and as long as it is not guaranteed that the president will be subjected to a fair process. "
Thus, he rejected the participation of the White House and accused Nadler of having scheduled "no doubt on purpose" the hearing, scheduled for Wednesday, during the visit of the New York tycoon to London to attend a NATO meeting.
The House of Representatives invited the US president last week to participate in the impeachment process. The Judicial Commission published a statement detailing that the hearing, the first in this body of the House of Representatives, will take place at 10 am (local time) on December 4.
The preliminary impeachment or impeachment process against Trump is based on his alleged pressures on his Ukrainian counterpart, Volodimir Zelenski, for that country to investigate Hunter Biden, son of Democratic presidential candidate Joe Biden.