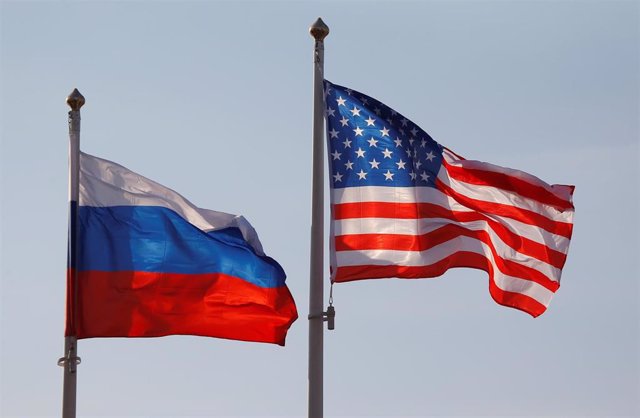 Flags of Russia and the USA. – REUTERS / MAXIM SHEMETOV – Archive
WASHINGTON, Dec. 18 (Reuters / EP) –
US congressmen are pressuring the administration of President Donald Trump to renew the New START nuclear weapons control agreement.
The lawsuit reflects doubts about the Trump Administration's ability to do a necessary analytical work on the possible response given by Russia and China if the treaty expires in February 2021.
"What we don't want to see is that China be used as an excuse to burst the extension of an agreement with Russia that contributes to international security and is very important for our survival," said Senator Jeff Merkley.
The New START, signed in 2010, limits the number of strategic nuclear warheads that the United States can deploy. His fate is in doubt since Washington withdrew in August from the Intermediate Reach Nuclear Forces Control Treaty (INF) citing violations of it by Moscow.
The pact can be renewed for a period of up to five years if both parties reach an agreement. The Russian authorities, meanwhile, have offered to immediately extend the treaty.
In this regard, Russian President Vladimir Putin has said that Moscow is prepared to extend the New START nuclear weapons control agreement without preconditions before the end of 2019.
The Russian leader has stressed that Moscow is not interested in an arms race or deploying missiles in sites "where there are none for now," according to information from the Russian news agency Sputnik.
Trump and his advisors have argued that the New START does not cover all of Russia's nuclear weapons and has insisted that its intention is to introduce China into a framework of greater arms control.