The US and Canada have repatriated more than 200,000 Mexicans in the last year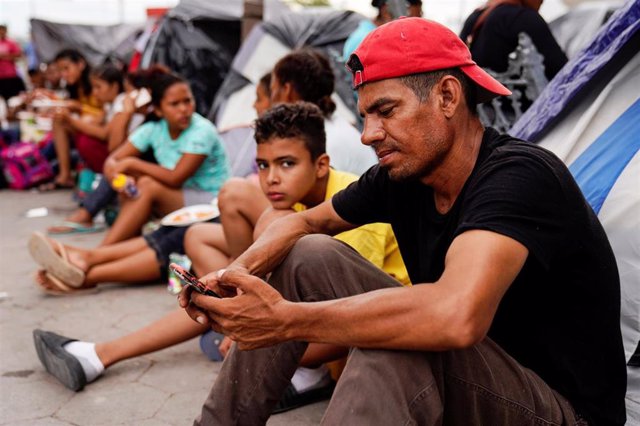 Migrant shelter in Matamoros, Mexico. – REUTERS / VERONICA CARDENAS – Archive
MEXICO CITY, Dec. 28 (EUROPE PRESS) –
The governments of the United States and Canada have repatriated 207,741 Mexican citizens from December 2018 to November 2019, of which 12,061 were minors, as reported by the National Migration Institute (INM).
The largest number of returnees is that which includes ages between 30 and 50 years (97,558), followed by that of young people between 18 and 29 years old (89,065). Next, it is teenagers between 12 and 17 years old (10,843), who most tried to enter the United States; being those over 50 (9,057) and children from zero to 11 years (1,218) the least numerous groups.
The INM report has detailed the ten Mexican states with the largest number of returnees, Guerrero being the administrative region with the largest number of people intercepted and returned with 22,176 cases.
The state of Oaxaca with 19,340; Michoacán, 17,848; Guanajuato, 14,221; Chiapas, 12,652; Veracruz, 12,243; Puebla, 12,175; State of Mexico, 11,046; Jalisco, 8,930, and Chihuahua, 7,199, as specified by the Mexican newspaper 'La Jornada'.
The INM has also detailed in its writing both the work experience and the academic level of all these migrants. Thus, the most outstanding thing that can be observed with the naked eye is that 99 percent of them had some type of work experience, with that remaining 1 percent being the percentage corresponding to minors who are not of working age.
45.68 percent have reported being professionals of some kind; 19.82 percent, cooks; 16 percent are dedicated to services; 11.76 percent, to other types of trades; while 3.78 percent are farmers or farm workers of various kinds. Only 3 percent have counted that they have skills in construction, plumbing and electricity.
While 95 percent have basic schooling, less than 2 percent have a higher or university degree. The percentage of those who have not received any academic instruction is around 5 percent
According to the data provided by the INM, 44.46 percent have reported finishing high school and 28.88 percent, primary school. On the other hand, 13.39 percent have completed technical or commercial studies and only 7.54 percent can read and write.