The United Kingdom considers the coronavirus "a serious and imminent threat" to public health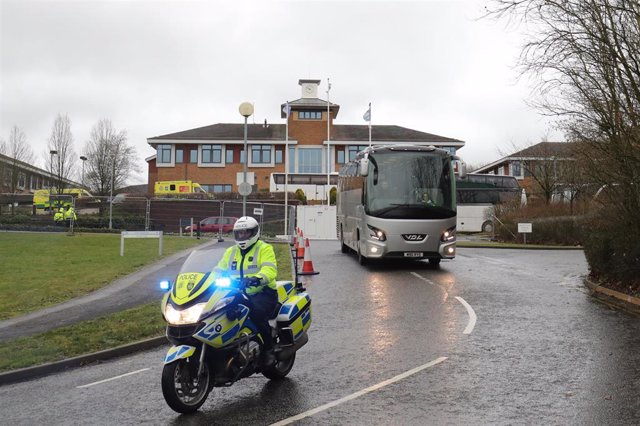 UK-enabled facility for evacuees due to coronavirus outbreak – Aaron Chown / PA Wire / dpa
MADRID, Feb. 10 (EUROPE PRESS) –
The British Government has stated that the expansion of the new coronavirus originated in China "constitutes a serious and imminent threat to public health", so that new measures to contain a disease that have already been detected in eight cases in the Kingdom are not ruled out United.
The British Ministry of Health has considered it appropriate to update its guidelines "to ensure that the population is protected as much as possible." The authorities have already decreed the "isolation" of a hospital and a center for evacuees and have listed the Chinese provinces of Wuhan and Hubei as "infected areas."
The Government has precisely raised this Monday to eight the number of patients with coronavirus in the United Kingdom, after they have tested positive for the results of four people who had been in contact with a previous case from France.
The Ministry of Health of China has raised this Monday to 908 those killed by the outbreak of the new coronavirus and 40,171 those affected in the country. The United Kingdom has evacuated several hundred people from the areas where the outbreak originated as a preventive measure.