The UN warns that asylum requests in Latin America rise from 2,000 a year to 2,000 a week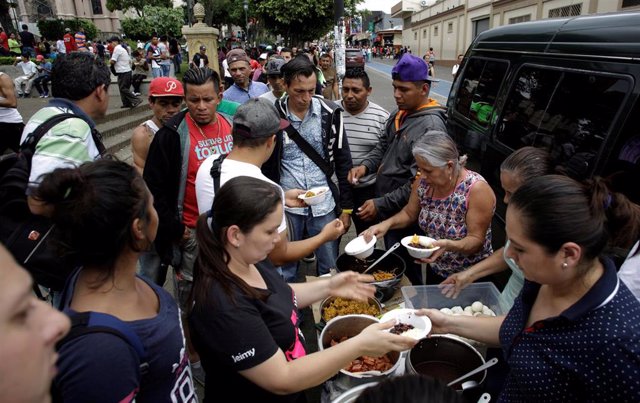 Nicaraguan asylum seekers in Costa Rica – REUTERS / JUAN CARLOS ULATE – Archive
MADRID, Oct. 19 (EUROPE PRESS) –
The United Nations has warned on Friday that Venezuela, Nicaragua and the countries of northern Central America have triggered requests for asylum in Latin America, which have gone from 2,000 a year to 2,000 a week in the last six years.
This was reported by UNHCR representative in Mexico, Mark Manly, during a meeting, promoted by the Mexican Commission for Refugee Assistance (COMAR) and UNHCR, held in the capital of the country.
According to UNHCR, there are currently 13 million people in Latin America who are part of their reference group. Among them, there are 1.3 million asylum seekers and 644,000 refugees.
The objective of the meeting was to share progress and challenges around the strengthening of national asylum systems in Latin America and the Caribbean.
"Ensuring that asylum systems in the region are fair and efficient is the main objective for the UN and the governments of the region," said the agency, adding that they are "at maximum capacity."
Thus, the strengthening of national asylum systems must be carried out by "improving the capacities of states to determine refugee status in the context of massive refugee flows and large-scale mixed movements."
"In the past we focused mainly on ensuring access to determination procedures and respect for due process of law," Manly explained.
"Now, we also have to focus on efficiency measures in order to process the growing number of asylum applications we see in the continent," he stressed.
In December 2014, 28 countries and three territories in Latin America and the Caribbean adopted the Declaration and Plan of Action of Brazil.
As a result, the Quality Asylum Program was established, which seeks to "progressively achieve uniform asylum systems at the regional level, improve eligibility procedures, strengthen the capacity and knowledge of asylum authorities, and introduce efficient management concepts and handling procedures. "