The UN, "very concerned" about Trump's pardons to military men accused of war crimes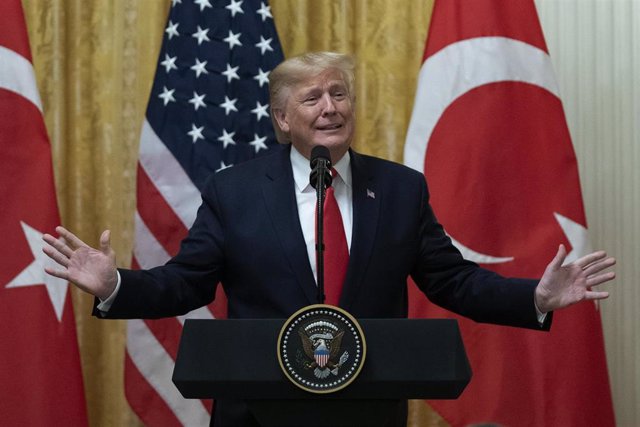 Donald Trump – Contact
MADRID, Nov. 19 (EUROPE PRESS) –
The UN High Commissioner for Human Rights has been "very concerned" about the decision of US President Donald Trump to pardon two Army officers accused of war crimes and restore the rank of another, as "send a worrying signal" to other military.
"International Humanitarian Law establishes the obligation to investigate violations and prosecute war crimes. In investigating accusations and initiating and completing criminal proceedings, the United States military judicial system has fulfilled its obligations," said the spokesman for the High Commissioner, Rupert Colville
However, the office led by Chilean President Michelle Bachelet believes that the pardon announced last week by the White House contravenes these principles, since although these are legitimate measures to resolve situations of "injustice", in the three cases analyzed " there is no circumstance "that endorses them.
Among the pardoned officers is Clint Lorance, who was serving a 19-year sentence for ordering a military man to open fire on a group of unarmed Afghans in 2012, beginning an action in which two people died. Forgiveness also affects Mathew Golsteyn, convicted of killing a suspected Taliban bomb maker, also in Afghanistan.
Trump also ordered the promotion of a member of a special forces unit, Edward R. Gallagher, accused of stabbing an alleged member of the Islamic State terrorist group and posing next to his body.
"These three cases involve serious violations of International Humanitarian Law, both proven and alleged, including the shooting of a group of civilians and the execution of the captured member of an armed group," Colville warned. The High Commissioner sees "Golsteyn's case" especially worrying, as the process against him remains open.
"The victims … have the right to reparation. This right includes equal and effective access to justice, the right to truth and to see that those responsible comply with punishment according to the seriousness of their conduct, instead of seeing how they are cleared of responsibility, "said the spokesman.