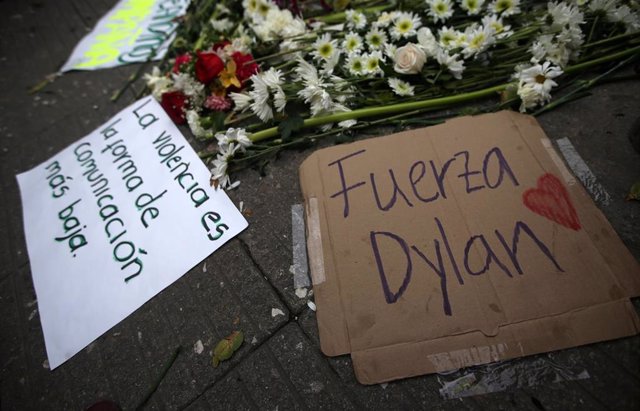 Messages of support for Dilan Cruz – REUTERS / LUISA GONZALEZ
MADRID, Nov. 26 (EUROPE PRESS) –
The UN Office of Human Rights has lamented the death of the young Dilan Cruz, who died after the repression of the security forces during the general strike in Colombia, and has called for the restitution of responsibilities before the "alleged excessive use of force" .
Cruz, 18, was hit in the head by a stunning grenade launched by agents of the Mobile Riot Squadron (ESMAD) during Thursday's strike in Bogotá. He did not overcome the serious injuries suffered, so he ended up dying on Monday.
"We are saddened by the tragic death," the United Nations has lamented on Twitter, from where it has rejected ESMAD's actions. "We ask that the responsibilities for the death of #DylanCruz by the Prosecutor's Office be clarified," said this office, a branch of the UN High Commissioner for Human Rights in Colombia.
Thus, and given that "there should be no impunity," the international organization has urged the judicial system to "clarify the facts criminally." "We expect a prompt and accomplished justice," he has claimed.