The UN urgently calls for "pacification" in Bolivia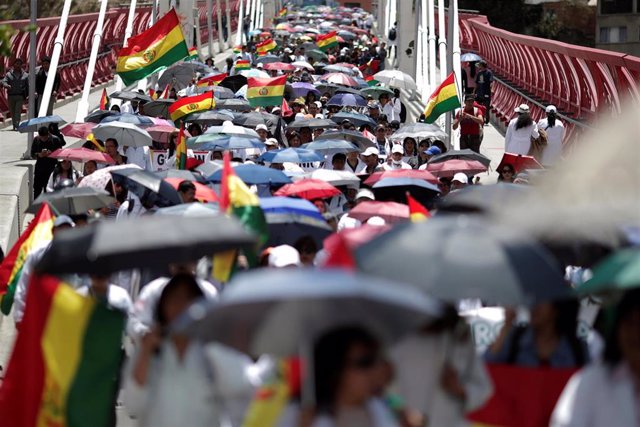 Protests in La Paz against the Government of Evo Morales – REUTERS / UESLEI MARCELINO
MADRID, Oct. 30 (EUROPE PRESS) –
The United Nations System in Bolivia has urgently called this Tuesday to "pacification in Bolivia in the face of the crisis unleashed in the wake of the elections held last October 20 and that has given victory in the first round to the current president, Evo Morales , by a narrow margin over the opposition candidate Carlos Mesa.
After showing its "concern about the serious acts of violence in different departments of the country," the organization has deeply regretted "clashes between citizens" in a statement. This has made reference to the situation lived in the streets of the country, where thousands of people have accused the Government of fraud while Morales' followers have defended its legitimacy.
"The United Nations makes a clamorous and urgent call to political actors, social sectors and all Bolivians to reduce tensions and reject all acts of violence in these difficult times facing the country," the document said.
Likewise, it has appealed to the competent authorities to guarantee the exercise of the fundamental rights of all persons, including "freedom of expression, opinion and the right to demonstrate peacefully."
In this regard, he has requested that they "fulfill their obligation to protect every person from any act of violence." The text asks "the different sectors of the population to develop their right to protest without inciting confrontation and under any form of discrimination."
"The United Nations System in Bolivia recalls that violence in all its forms is incompatible with the values ​​of a democratic system and urges all sectors to contribute to the preservation of a climate of tolerance, peace and respect for human rights, "he emphasizes.
In addition, he has ratified his conviction that dialogue should be promoted to find "ways to solve the country's current challenges and protect the integrity of all people."