The UN denounces the death of 49 civilians in five days by fighting in northwestern Syria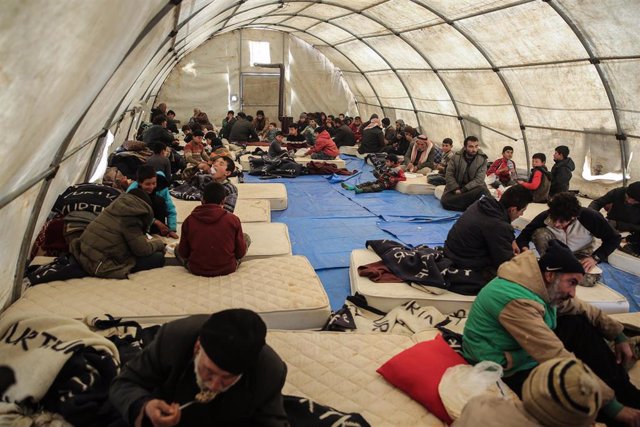 Syrian IDP camp – Anas Alkharboutli / dpa
MADRID, Feb. 7 (EUROPE PRESS) –
At least 49 civilians, including 17 children, have died from several attacks between February 1 and 5 in the northeastern part of Syria, the scene of an offensive by the Bashar al Assad regime, according to the UN High Commissioner for Human Rights, which is "deeply alarmed" by the escalation of violence.
The office led by Michelle Bachelet has denounced the "blatant disrespect for the protection of civilians," as would be evident from the succession of attacks in recent days in various areas of the provinces of Idlib and Aleppo.
In January, the High Commissioner was able to verify the death of 186 civilians, including 67 minors. The trend continues in February, with at least 49 deaths between days 1 and 5, of which seven lost their lives in areas controlled by the Al Assad regime.
"It is shocking that civilians continue to bear the weight of hostilities between all parties to the conflict," criticized the spokeswoman for the High Commissioner, Marta Hurtado, who recalled that Bachelet has already called all actors, including foreign governments, to work to respect international law.
More than 580,000 people have been forced to leave their homes since the beginning of December as a result of violence and not even on their escape they are safe. The UN Human Rights Office has denounced that nine members of the same family died after a bombing on the bus they were traveling in Aleppo.