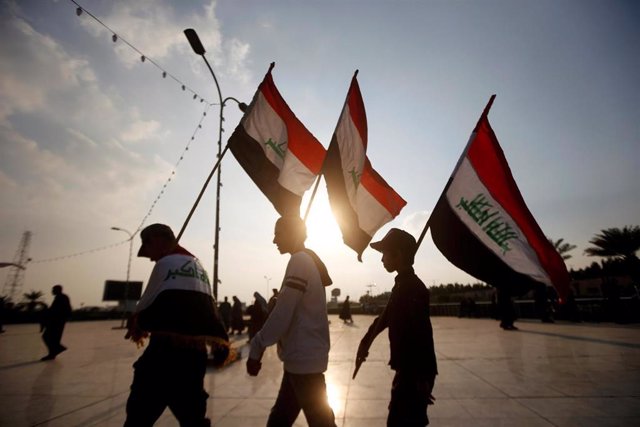 Protesters in Basra with Iraq flags – REUTERS / ESSAM AL SUDANI
MADRID, Dec. 20 (EUROPE PRESS) –
The UN High Commissioner for Human Rights has reiterated this Friday his "concern" for attacks against protesters, human rights defenders and civil society activists, victims of a "continuous pattern" of attacks that only in the last ten days would have left three dead and six injured.
The office of the former Chilean president Michelle Bachelet has recorded at least six incidents in Baghdad, Missan, Kerbala and Diwaniya, in the context of a wave of social mobilizations that forced the resignation of Prime Minister Adel Abdul Mahdi in November. About 450 people have died during these protests.
The High Commissioner has acknowledged that he lacks sufficient information to identify those responsible for the latest attacks, although he has pointed out that witnesses and neighbors from different areas have pointed to "militias." "We have no record that any advance of the Iraqi authorities to persecute those responsible for these attacks," he lamented.
These incidents add to the "disappearances" of prominent protesters, "many" of whom would have been detained by security forces to be "incommunicado." Others would have fallen into the hands of those "militias," according to the High Commissioner.
The UN office has warned that both security forces and armed groups are acting "clearly" against people recognized for their activism and added: "We closely observe all cases of which we have evidence."