The Trump Administration releases more than $ 100 million in military aid to Lebanon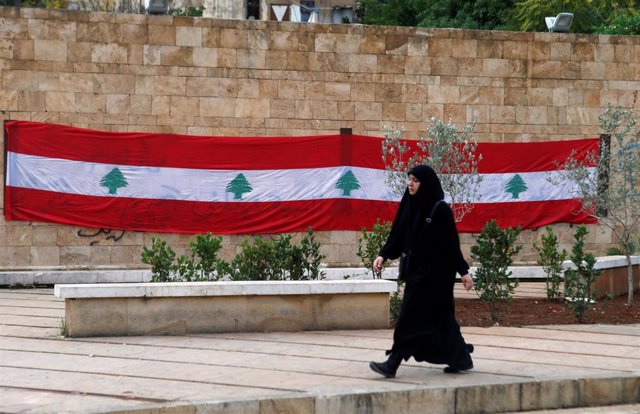 A woman in front of a Lebanese flag in Beirut – REUTERS / MOHAMED AZAKIR – Archive
WASHINGTON, Dec. 3 (Reuters / EP) –
The administration of US President Donald Trump has released more than $ 100 million in military aid to Lebanon on Monday that had been held for more than a month.
According to the Reuters news agency, several sources from Congress and the State Department reported on October 31, the White House Budget Office and the National Security Council decided to retain military aid to Lebanon (about 105 million dollars) without offering any explanation.
As the congressmen asked for explanations by the Administration about the retention of aid, many began to compare the situation with the controversial retention of the 400 million dollars in military aid to Ukraine that were temporarily blocked by the White House .
Both grants were approved by Congress and the State Department. In relation to the aid to Beirut, a large number of congressmen have explained their concern in this regard and have indicated that such aid is vitally important for the Lebanese Army now that it has to deal with great instability and a strong internal crisis.
A senior State Department official has confirmed that the sum of money has been released but has refused to explain.
For his part, the Deputy Secretary for Political Affairs of the United States, David Hale, testified during a public hearing held in the House of Representatives for a possible 'impeachment' against Trump that there had been a series of disagreements about the effectiveness of these grants. in relation to the Lebanese security forces.