The transgender teenager who helped change Australia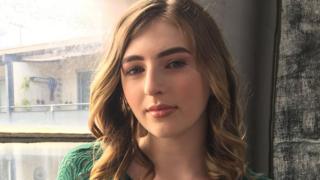 Trans woman Georgie Stone's young life has been marked by firsts and achievements. Notably, the 17-year-old Australian led a high-profile petition to end a "discriminatory" legal barrier. Gary Nunn reports from Sydney.
The successful campaign by Georgie, and others, affects thousands.
In a landmark ruling in November, it was decided that young transgender people in Australia will no longer have to go through the nation's Family Court to access hormone treatment – a vital stage of transitioning.
It was, Georgie says, "unfair and discriminatory that we had to ask a complete stranger who isn't an expert for treatment that affects our bodies, after we'd already been approved by medical professionals".
Australia was the only country where this step was deemed necessary, yet no application was ever refused. Georgie knows first-hand how "stressful and harmful" this step was; she was one of the last people required to do it.
"It felt weird," she says. "I was powerless – I was 15, and there was someone up there making a very important decision about my body. It was out of my hands, but I knew this was really wrong."
Childhood challenges
Aged two, Georgie told her mum she "wanted a vagina". By two-and-a-half, she knew who she really wanted to be, but a long and sometimes painful journey was ahead.
She describes it as a "mixed bag" but stresses her gratitude for her parents' support. "I was bullied, but I had friends and a twin brother who stood up for me," she says. "My primary school made me use the disabled toilets, wouldn't let me wear the female uniform and didn't know how to support me."
Georgie grew up before there was much consideration around pronouns: "I'd be called out for a line as George or 'he'. That'd really hurt, but people didn't know any better."
When she first visited Melbourne's Royal Children's Hospital in 2007, Georgie, then aged seven, was the only patient that year to receive treatment for gender dysphoria. By eight, Georgie had fully transitioned within the family; by nine she'd done so publicly.
Aged 10, she became the youngest person in Australia to be granted hormone blockers by the court. At 15, she started hormone replacement therapy and, about a year later, her story was featured on a top-rating TV programme, Australian Story.
Georgie's rising media profile gave her a platform to speak out and campaign. She was armed with two formidable tools: her confident eloquence and an online petition.
She says: "Through telling our stories, we got this out into the open. It'd been an issue not many knew or cared about, and we changed that through bipartisan support."
Travelling to parliament to meet MPs, her petition was indispensable: "We printed out the almost 16,000 names and no sooner had I shaken an MP's [hand], I'd show them – look – this is all the people supporting this.
"The Change.org petition was such a great conversation opener and the politicians could see all the people that wanted their support. It was a great physical way to show them the gravity of the issue."
---
You might also be interested in:
Living inside a transgender-only home

First openly trans woman in British Vogue

From prison to transgender role model
---
The change was ultimately made by the court, following a case brought by another transgender teenager identified only as "Kelvin". The court decided it would no longer need to approve hormone treatment, provided a child had given consent – as verified by a doctor – and their parents did not object.
Dr Michelle Telfer, from the Royal Children's Hospital, welcomed the change as positive and removing a cause of "delay and distress", but said hormone treatment may not be for all.
"It's for those young people like [Georgie] who feel absolutely compelled in their need to have treatment like they are being their authentic self," Dr Telfer told the Australian Broadcasting Corporation in November.
Georgie goes to great lengths to name all the other people and organisations who fought for the change. She also tells me how it feels for her: "Absolutely incredible. Closure after years of fighting – with many tears. Knowing no kids will have to experience that ever again was massive."
What next?
Victoria Premier Daniel Andrews was among those impressed by Georgie's campaigning, saying in 2016: "In my job I get to meet some pretty inspiring people. One of those is 16-year-old Georgie Stone."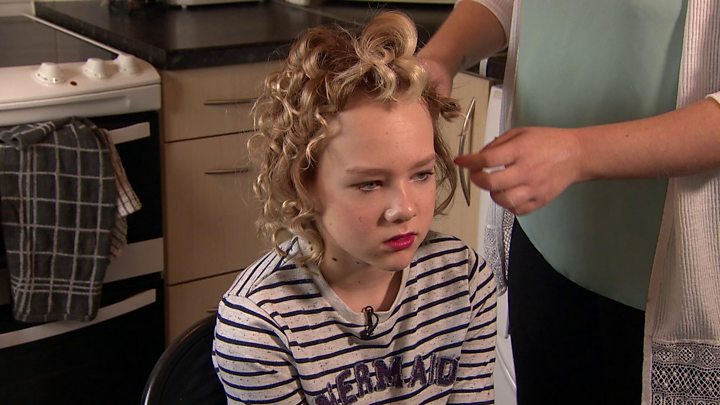 Last year, Georgie was named Victoria's Young Australian of the Year and won the Young People's Human Rights Medal. This year, she will be school captain.
"I'm very flattered," she says. "It's great that young trans people are being represented and given a platform."
Detractors, of course, exist. When she gets trolled on Twitter she's able to shrug it off: "I read them, but don't respond. You're fighting a losing battle with people that unswayable. It's so ridiculous, it's laughable."
In the future, Georgie would love to be a journalist but first, in July, she has a special date booked: her final gender affirmation surgery. "It's big surgery. I'm just getting mentally prepared for it," she says.
"I'm very excited for a new chapter to start."
Gary Nunn is a freelance writer based in Sydney