The tide reaches a new peak in Venice after the great November flood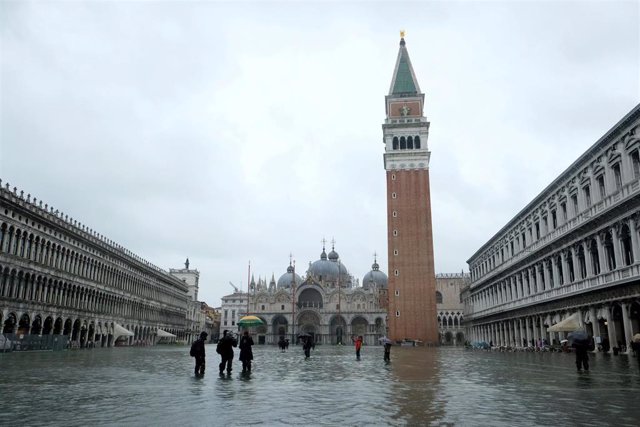 The San Marcos square of Venice, flooded (Stock Image) – REUTERS / MANUEL SILVESTRI
ROME, Dec. 24 (EUROPE PRESS) –
The tide has reached a new peak in Venice on Tuesday, according to the Forecast Center, which warns that the water level will remain high in the coming days, after the great flood last November, which flooded the historic center from the Italian city.
The Forecast Center has indicated that the tide has reached 1.39 meters at 8.45 hours, advanced that at 9.00 on Wednesday will reach 1.20 meters, and inviting the Venetian population to stay informed about possible changes.
On November 13, Venice suffered one of its worst floods. The Adriatic Sea reached 1.87 meters flooding the canals, which overflowed to flood almost 60 percent of the historic center.
The Council of Ministers decreed the state of emergency in Venice and allocated 20 million euros to compensate merchants and neighbors for the damage caused and another 65 million euros to conserve the Venice lagoon.