The three Taliban prisoners released by the Afghan government arrive in Qatar as part of an exchange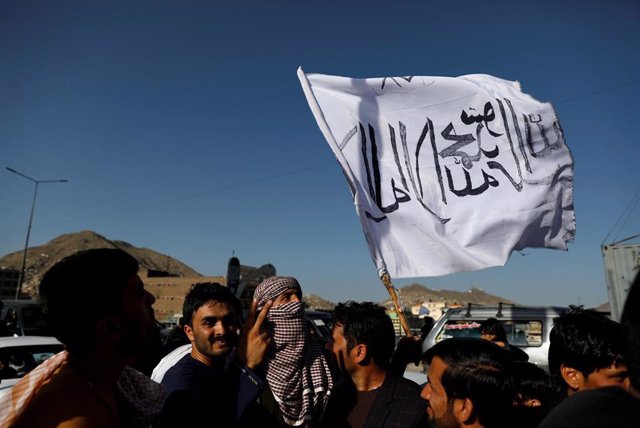 Flag of the Taliban – REUTERS / MOHAMMAD ISMAIL – Archive
PESHAWAR, Nov. 19 (Reuters / EP) –
The three prominent Taliban prisoners who were scheduled to be released by the Afghan government in the context of an exchange for two western hostages have arrived in Qatar early Tuesday after being released, according to sources close to the matter.
"Our three prisoners have been released on Monday night," said the insurgent group, which has refused to be identified. The release of the three Taliban has taken place after Afghan President Ashraf Ghani said he would free Abdul Rashid, Haji Mali Jan and Anas Haqqani, the younger brother of the Haqqani Network leader, Sirajuddin Haqqani.
The release of the three Taliban militiamen has caused discomfort in the country, although it is seen by some as a key step to guarantee direct talks with the insurgents who, so far, have refused to hold negotiations with a government they consider an "illegitimate puppet".
The aforementioned sources have indicated that the "American prisoners", the American Kevin King and Australian Timothy Weeks, both university professors, will be released throughout this Tuesday.