The Talibana mourn the death of Soleimani and promise to continue fighting the "barbarism" of the United States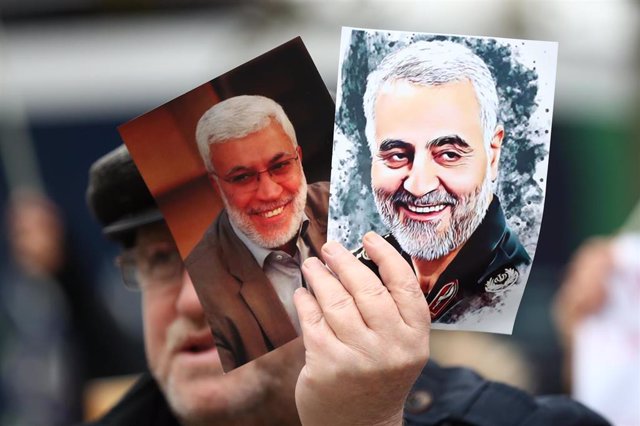 Photographs of Iranian General Qasem Soleimani – Gareth Fuller / PA Wire / dpa
MADRID, Jan. 5 (EUROPE PRESS) –
The Afghan Taliban insurgency has repudiated the US attack last Friday that killed Iranian General Qasem Soleimani in what they described as an act of "barbarism" by the United States, at a very delicate moment in the peace talks that precisely Washington is developing with the insurgents to end the conflict in Afghanistan.
"With great sadness, we have been informed that General Qasem Soleimani has died in an attack by the barbaric American forces. We are all (children) of God, and we will return. May he rest in paradise," the group said in a statement dated Saturday and collected by the Iranian agency Tasnim.
The Taliban described the US attack as an act of boldness that will not remain unanswered. "The Islamic Emirate of Afghanistan affirms that the holy war will continue against barbarism and the American occupation," they have warned.
On the other hand, the president of Afghanistan, Ashraf Ghani, has transmitted his condolences this Sunday to his Iranian counterpart, Hasan Rohani, who in turn has guaranteed him that the Central Asian country will not become the scene of conflict between the United States and Iran.
Both Afghanistan and Iraq, where Soleimani died, are trying to ensure that they are left out of any conflict between the United States and Iran given the permanent economic, political and security crisis they have been going through for twenty years, with the US invasions and the subsequent emergence of The Islamic State terrorist organization.