The Taliban kill at least twelve police in an attack in northern Afghanistan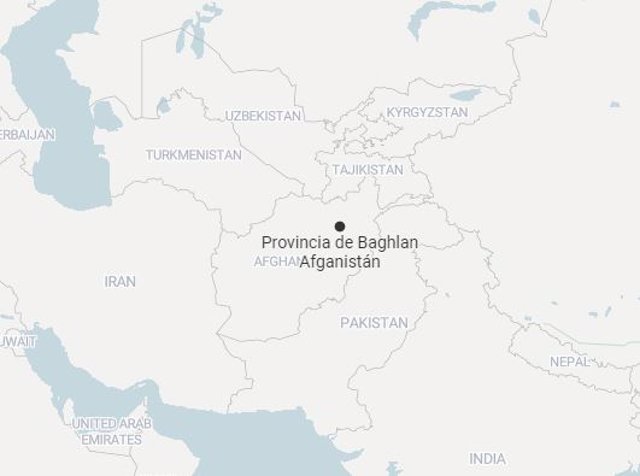 Map of the province of Baghlan, in northern Afghanistan, where the attack took place – EUROPAPRESS
KABUL, Jan. 28 (DPA / EP) –
At least twelve police officers have died as a result of an attack by Taliban militants against a police station in Baghlan province in northern Afghanistan, as reported by regional authorities.
The attack has been carried out in the province's capital, Pul e Jumri, and has left six other police officers injured, as explained by Samiudin Nazir, a member of the Baghlan provincial council.
The parliamentarian for the province of Baghlan Asadulá Shahbaz has confirmed the balance of at least twelve police officers killed in the attack perpetrated by Taliban militiamen. A Taliban spokesman, Zabiulá Muyahid, has said that his militiamen have killed 17 police officers in the attack and that they have taken a kidnapped agent. The fundamentalist group has previously exaggerated the balance of its attacks.
In September, the Taliban launched an attack on Pul e Jumri in an attempt to gain control of the city, an offensive that was neutralized days later by Afghan security forces. Baghlan has been in 2019 one of the most unstable provinces in Afghanistan.