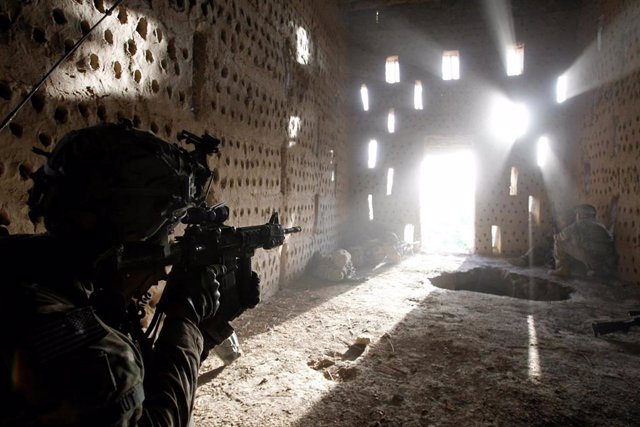 US military in Kandahar (Afghanistan) – REUTERS / BAZ RATNER – Archive
MADRID, Dec. 23 (EUROPE PRESS) –
The Taliban have claimed Monday the murder of an American soldier in the district of Chardara, in the province of Kunduz, in Afghanistan.
The Taliban claim the murder of an American soldier in Afghanistan
The Taliban spokesman, Zabihulá Muyahid, explained in a statement released through his Twitter account that an explosion has occurred in the Haji Safarbai area and that another US military and an Afghan cash have been injured.
The US Army has also confirmed the death of one of its soldiers in a statement in which they have not provided further details.
The United States and the Taliban negotiated, helped by Qatar, with a view to achieving a direct dialogue between the insurgents and the Afghan government, but the talks broke down in September after the group admitted to being behind an attack in Kabul that ended the life of an American soldier and twelve other people.
Since then, the Taliban have reinforced their campaign of attacks and offensives throughout Afghan territory and have reiterated that they will not sign a halt if there is no timetable for withdrawal of US troops from the Central Asian country before.