The Taliban await a peace agreement with the US in the coming weeks in Afghanistan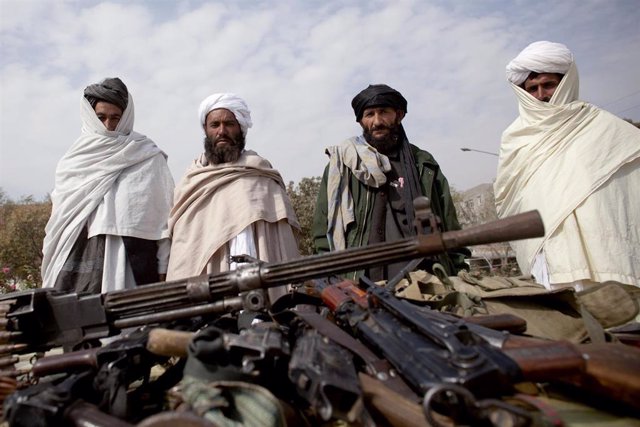 Image of Taliban militiamen in Afghanistan. – GETTY IMAGES / MAJID SAEEDI – Archive
MADRID, Jan. 19 (EUROPE PRESS) –
The Taliban spokesman in Qatar, Suhail Shahin, said Friday that they have agreed to reduce "military operations" to ensure a safe environment for the withdrawal of foreign troops in Afghanistan and that they hope to sign an agreement with the United States in the next weeks.
"We agree to lower military operations in the days before the peace agreement with the United States," Shahin told the Pakistani newspaper 'Dawn.'
However, the Taliban spokesman has insisted that "there is no ceasefire agreement" but a reduction of its military operations. "It is our prerogative to see how, when and where to decrease our military operations and this is not going to be restricted only to foreign forces. The reduction will be general and will include all forces, including state ones," Shahin said.
"The only problem we have to solve is the date to sign the peace agreement," Shahin said. "Now it is a matter of days. We believe that the signature can be made before the end of the month," he said.
As to whether the attacks will be reduced after the signing of the peace agreement, the spokesman has said that on the day this document is signed, other clauses will also come into force. Among them, there would be the beginning of the dialogue within Afghanistan, also with the Government presided over by Ashraf Ghani, who will talk about a possible ceasefire.
In this regard, Pakistan's Foreign Minister Shah Mahmud Qureshi confirmed on Thursday that the Taliban were willing to "reduce violence" in Afghanistan, after several Afghan media had advanced this possibility.
However, the Secretary of State for Peace Affairs of Afghanistan, Salam Rahimi, called the Taliban stance "unacceptable" and claimed a ceasefire as a preliminary step to peace talks. "On the issue of reducing violence, I must say that nobody supports this," he said.
For its part, the Afghan Government had transmitted that it had not perceived any progress in the talks between the United States and the Taliban in order to facilitate the current peace talks.
The United States and the Taliban have held ten rounds of talks in recent months with the aim of promoting a peace process. The Taliban maintain their refusal to sit down and negotiate with the Afghan government, considering it a mere puppet of the United States.
The dialogue process was halted in 2019 following a Taliban attack that ended the life of an American military in Kabul but efforts have resumed in recent weeks. Both the United States and the Government of Kabul have called on the Afghan Taliban to commit to maintaining a ceasefire before signing a peace agreement, but the fundamentalist movement founded by Mullah Mohamed Omar has only expressed his willingness to commit to a reduction of violence not with a cessation of hostilities.