The Taal volcano registers a strong activity in the Philippines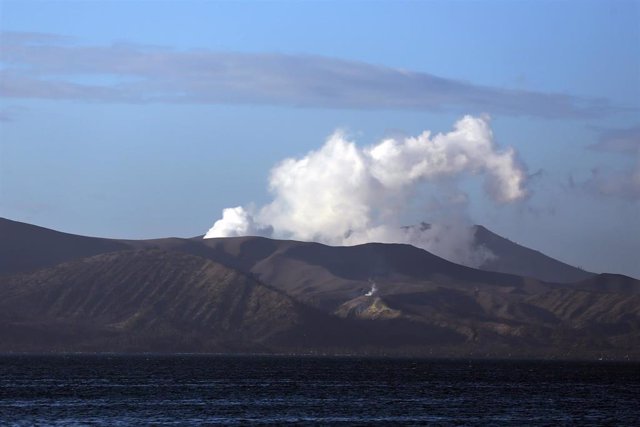 The Taal volcano in the Philippines. – Alejandro Ernesto / dpa
MANILA, 24 Jan. (DPA / EP) –
The Philippine Taal volcano has once again caused intense seismological activity and expel large steam columns into the atmosphere while the country's authorities maintain the second highest alert to avoid risk among the population, as reported by the Institute of Volcanology and Seismology of the country (PHIVOLCS) by its acronym in English.
"Such an intense activity could lead to new eruptions," the agency said in its latest bulletin, where it has confirmed that "the Level 4 alert, the second most important, remains in effect."
Since the volcano's entry into action on January 12, more than 300,000 residents of all towns located within a radius of 14 kilometers have been evacuated, the institute recalled.
The last columns of steam are due to the rise of magma, which is heating the seabed, as explained by the director of the Division of Prevention and Eruption Supervision of PHIVOLCS, Mariton Bornas. "It seemed that it had decreased in recent days but perhaps it was because the chimneys were clogged. Since the steam is more intense, these plugs appear to have been removed," he said.
Bornas has refrained from accurately forecasting a possible eruption, pending new data. Although the probability has decreased, the risk of repeated explosions such as that of 1754 or 1911. The latter left more than a thousand dead.