The Syrian Army opens a corridor to allow the population to leave a rebel enclave in the north
Updated 08/22/2019 12:43:47 CET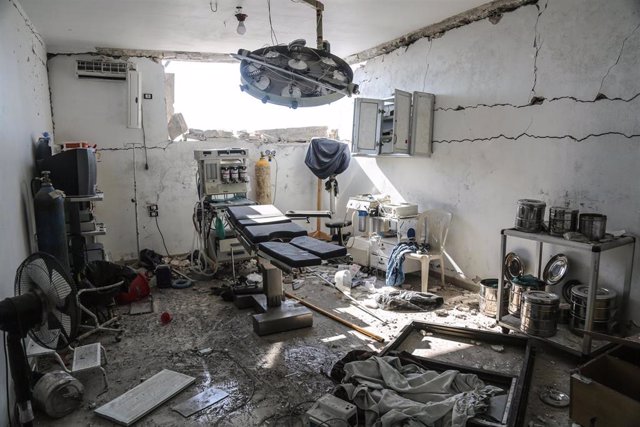 Interior of a hospital bombed in Idlib – Anas Alkharboutli / dpa
MADRID, 22 (EUROPE PRESS)
The Syrian Army will open a humanitarian corridor in order to allow the exit of those who want it from the areas under objective rebel control of a military offensive in the provinces of Idlib and Hama, according to the state agency SANA.
A source from the Foreign Ministry has explained to the state agency that a humanitarian corridor will open in the Suran area "under the protection of the Syrian Army to allow citizens who wish to leave the areas under the control of terrorists in the north of Hama and southern Idlib. "
According to this source, the Government of Bashar al Assad wishes to "alleviate the suffering" of the population of this area "due to the practices of the terrorists", a term used by Damascus to refer to both the rebels and the jihadist groups operating in his territory.
In this regard, the person in charge has assured that the Government will take care of "all the shelter, food and health care needs" of those who leave the area under rebel control.
The Syrian Army, with the support of Russia, launched at the end of April its offensive to recover Idlib and the surrounding areas in Hama province still under rebel control and which constitute the last stronghold of the insurgents after more than eight years of war.
According to the UN Office for the Coordination of Humanitarian Affairs (OCHA), between May 1 and August 18, there have been 576,000 movements of people in northwestern Syria, including 72,000 in August alone. Many of the people, the agency said on its Twitter, have been displaced up to five times and in some cases up to ten.