The Syrian Army is deployed in Manbij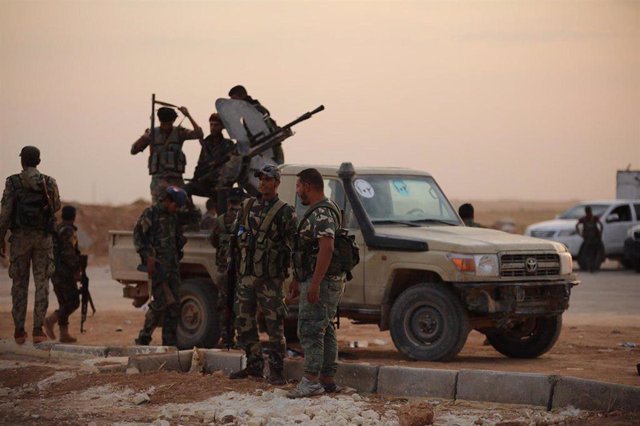 Syrian soldiers in the northeast – – / SANA / dpa
BEIRUT, Oct. 15 (Reuters / EP) –
Syrian government forces have been deployed within the city of Manbij, in the north of the country, according to the images shown on Tuesday by the state television network Ijbariya, where residents are seen celebrating their arrival.
According to the official news agency SANA, units of the Syrian Army entered Monday night in Manbij, in the north of Aleppo province.
The city was in the hands of the Syrian Democratic Forces (SDS), commanded by Kurdish militias, since the expulsion of the Islamic State terrorist group in August 2016.
However, Syrian rebels backed by Turkey have ensured that the forces that have entered Manbij are not governmental but are mostly Kurdish militiamen.
Yusef Hammud, a spokesman for the National Army that supports Ankara, said that although some Syrian soldiers have entered the city, the bulk are Kurdish fighters who have deployed from the city of Aleppo, under Damascus control.
"The forces that have entered Manbij are said to be from the regime but are mostly members of the PYD," he said, referring to the main Syrian Kurdish party, while ensuring that fighters of the National Army will continue moving towards Manbij .