The Syrian Army enters Raqqa and takes control of the bases left by US troops.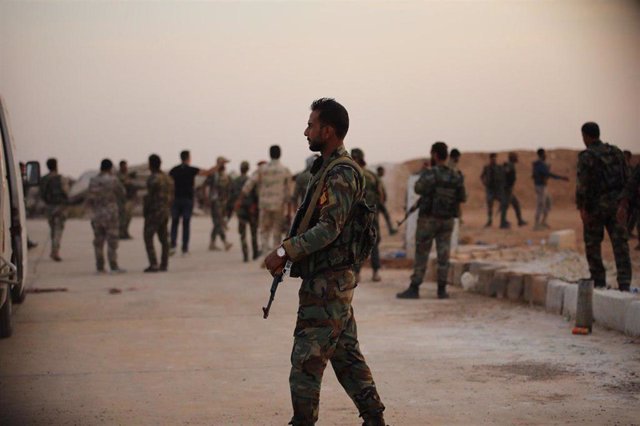 Syrian soldiers at the base of Al Tabqa – – / SANA / dpa
MADRID, Oct. 16 (EUROPE PRESS) –
The Syrian Army has entered Wednesday for the first time in the city of Raqqa, the former capital of the caliphate proclaimed by the Islamic State and which until now was under the control of the Syrian Democratic Forces (SDS), mainly composed of Syrian Kurdish militias, according to has indicated a military source on the ground to the Russian agency Sputnik.
"The vanguard units of the Government Army entered Raqqa for the first time in five years," said the source, who said that Syrian soldiers have installed some observation posts.
The entry of Syrian troops into Raqqa has taken place under the agreement drawn up between the SDS and Damascus following the military offensive launched by Turkey in northeastern Syria on October 9 against Syrian Kurdish militias. The city was released from the Islamic State in October 2017 by the SDS with support from the international coalition that leads the United States.
On the other hand, Russian state television has reported that the Syrian Army has taken control of the military bases left behind by the US Army, whose withdrawal ordered President Donald Trump.
In addition, the Syrian state news agency SANA has reported that the Syrian Army has been deployed in three other locations located northwest of the city of Tel Temer, in the north of Hasaka province.
On Tuesday, the soldiers of the Bashar al Assad regime had already deployed in this city as well as in other provinces of Raqqa and Aleppo, including Manbij – a symbol of the struggle of the Syrian Kurdish militias against the Islamic State – and Ain Issa