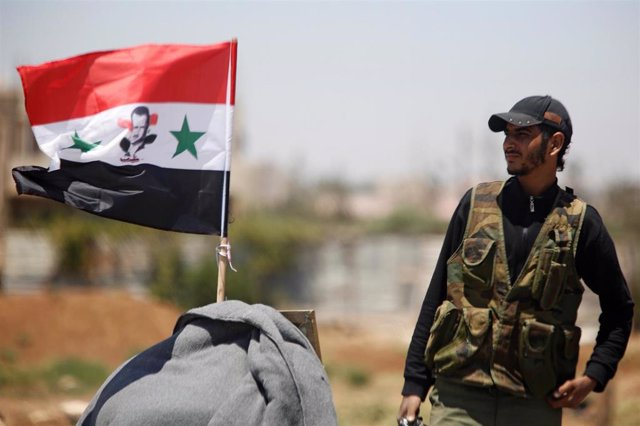 Soldier of the Syrian Army in Deraa – REUTERS / OMAR SANADIKI – Archive
MADRID, Nov. 25 (EUROPE PRESS) –
The Syrian Army announced on Monday the taking of several locations located in the province of Idlib, in the northwest of the country, after a series of clashes with the armed groups present in the area.
According to information collected by the Syrian state news agency, SANA, the military has taken control of Al Musheirfé, Al Sayir, Dahret al Zarzur and Um al Jalajil.
The agency has indicated that the Army has carried out attacks with artillery shells before advancing in the area, one day after taking Al Luaibdé and Tal Jazna.
The Syrian Observatory for Human Rights, based in London and informants in the Arab country, has confirmed the progress of the Army in the southeast of the province.
Thus, he has indicated that Syrian troops have advanced alongside loyal militiamen thanks to Russian air coverage and added that the fighting has resulted in casualties, without giving more details.
The agency has also added that the Russian Air Force has bombed the surroundings of a hospital in the town of Kansafra, causing material damage to the facilities.
Idlib province is in the hands of several armed groups, the most important of which is the jihadist group Hayat Tahrir al Sham (HTS). The Syrian Government has argued that the offensive, launched on August 5, is part of its fight against terrorism in the country.