The State Department refuses to deliver "significant" information for Trump's impeachment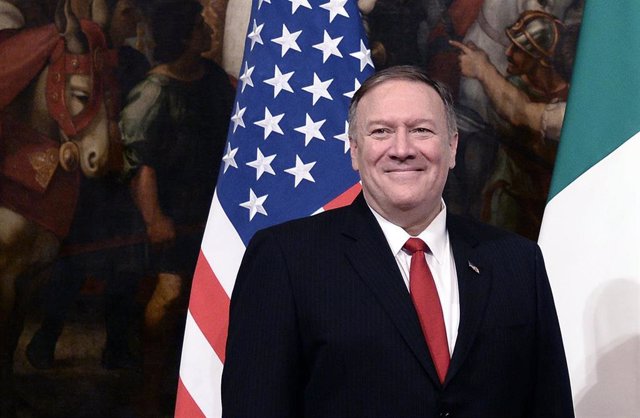 The Secretary of State of the United States, Mike Pompeo – Fabio Cimaglia / LaPresse via ZUMA / DPA
WASHINGTON, Oct. 23 (Reuters / EP) –
The US Department of State has refused to deliver "significant" information to the parliamentary group investigating the possible basis for holding a political impeachment against the country's president, Donald Trump, as investigators denounced on Wednesday in the House of Representatives.
The leaders of the Intelligence, Supervision and Foreign Affairs commissions, Adam Schiff, Carolyn Maloney and Eliot Engel, respectively, have sent a joint letter to Undersecretary of State John Sullivan asking him to reconsider "the refusal to comply with a citation from Congress as obstruction to the legal functions of the Congress and the investigation of the 'impeachment'. "
The working group, made up of these three commissions, "has gathered evidence on the direct relevance of the documents" required of the State Department, including "highly significant information concerning allegations that the president abused his power to obtain a personal political benefit, "they have indicated.
The signatories have considered that, by refusing to deliver this material, the State Department is acknowledging 'de facto' that "these documents support the accusations with the president."
Congress tries to determine if there is a legal basis to launch an 'impeachment' against Trump for the telephone call he had last July 25 with his Ukrainian counterpart, Volodimir Zelenski, in which he asked him to press the attorney general to investigate the alleged corruption of Joe Biden, Democratic candidate, and his son.