The SPD warns that it will break the great coalition if Merkel leaves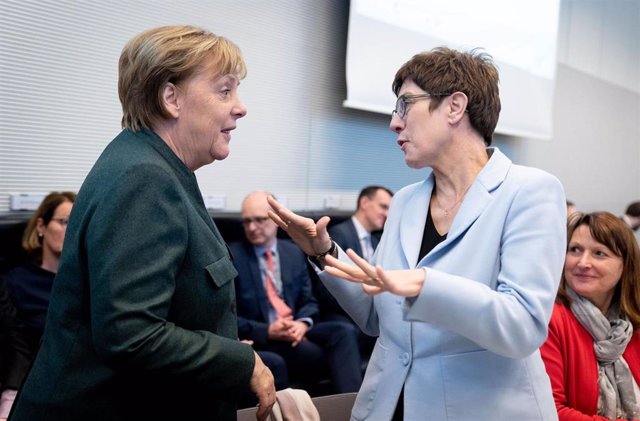 Angela Merkel and Annegret Kramp-Karrenbauer – Kay Nietfeld / dpa
BERLIN, 12 Feb. (DPA / EP) –
The Social Democratic Party (SPD) has warned that its commitment to the current great coalition is linked to the continuity of Angela Merkel as chancellor, so the alliance between the two great parties of Germany would be broken in case of a possible early abandonment of the former leader of the Christian Democratic Union (CDU).
"Angela Merkel is the chancellor in the Government. We enter this coalition with her and we will go out with her, if everything continues as planned in the next elections," said the SPD Secretary General, Lars Klingbeil, in statements to the media group RND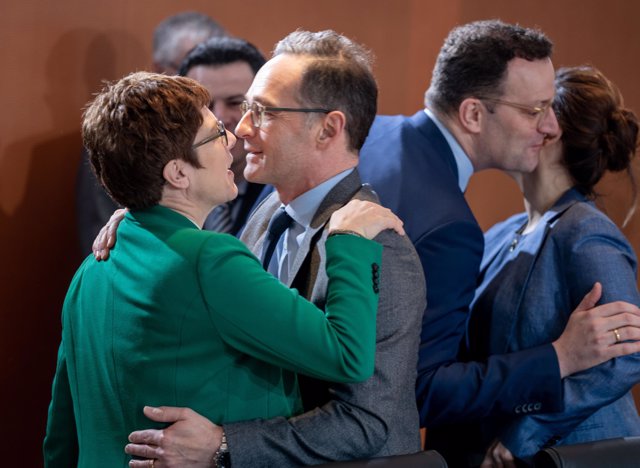 Annegret Kramp-Karrenbauer and German Foreign Minister Heiko Maas before the briefing – Kay Nietfeld / dpa
Thus, Klingbeil has advocated maintaining the current coalition, which "has been elected to govern until the autumn of 2021", at a time of uncertainty over Annegret Kramp-Karrenbauer's resignation to aspire to Merkel's succession after the open crisis in the Thuringia region.
The departure of Kramp-Karrenbauer opens a range of options for the future of the CDU, without a clear candidate for succession. Germany will assume the presidency of the EU in the second semester, so in principle no anticipated departure from Merkel is planned in 2020.
According to Klingbeil, the CDU has inside a "fan club" of the extreme right from which it should "distance itself", alluding to the punctual alliance between the conservative party and Alternative for Germany (AfD) to elect a liberal leader as prime minister of Thuringia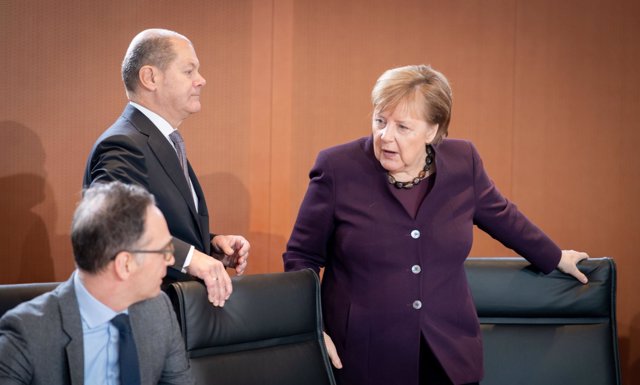 Angela Merkel and German Foreign Minister Heiko Maas before the briefing – Kay Nietfeld / dpa