The SPD postpones until Thursday its decision on the permanence in the German Government coalition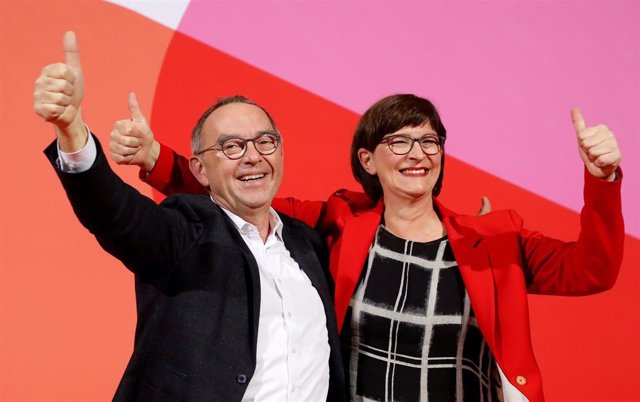 SPD conference in Berlin – REUTERS / FABRIZIO BENSCH
BERLIN, Dec. 1 (DPA / EP) –
The Social Democratic Party of Germany (SPD) has decided to postpone until next week its decision on its permanence in the government coalition of German Chancellor Angela Merkel.
The final decision will be taken on Thursday, after receiving the response of the delegates attending the party congress to be held in Berlin.
The SPD wants the Merkel Christian Democratic Union to accept an increase in the minimum wage and give the green light to investments in infrastructure and additional measures to combat climate change.
The former president of the European Parliament and former SPD leader Martin Schulz had asked the new leaders of political formation, Norbert Walter-Borjans and Saskia Esken, not to rush into declaring a hasty exit from the coalition, according to declared to the newspaper 'Tagesspiegel'.
"My advice is to not seek salvation by fleeing from the Government, but to bet on the ability of the party to configure it," he said.
Schulz, who resigned from the leadership of the party in 2018, referred to the great challenges in Europe and the assumption by Germany of the presidency of the European Council in the second half of 2020.
"This is a mandate to lead the party, but also a mandate for the party to support (Germany) in this function," added Schulz.