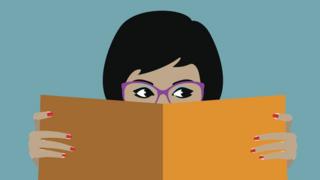 When John Corcoran wrote about his experience of not being able to read or write until he was in his late forties, many readers sent emails saying that they too had literacy problems. Some described painful experiences at school, while others described hiding their inability to read and write through shame. Here is a selection of their stories.
I was in school during the 1980s and like John I was placed in the dunce class, which made my school life a living hell. I was a good kid who just wanted to get through the day and go home, but I didn't fit in at all. When I graduated from school I had failed English, Maths, Science, History and Geography but I had scraped a GCSE C grade in woodwork. Aged 17 I decided to join the Royal Marines – thankfully academic accomplishment wasn't high on their agenda, so training to be a commando wasn't hindered by my poor reading and writing. But I still had to sit reading, writing and maths tests – I scored the lowest possible score which meant I could never be promoted. At the age of 24 I decided to leave but I was faced with a difficult situation – no qualifications. Thankfully the Marines offered me a fantastic opportunity to undertake an intensive GCSE English and Maths course. By this stage I'd matured enough to apply myself to successfully pass the course attaining two grade Cs – enough to become an NHS paramedic. Paramedic training was the beginning of my true education – I had to double my efforts to ensure I passed all the exams, often spending hours practicing writing and rewriting answers. My next big break came when I was offered me a place on a paramedic degree course and since then I have gone on to do several other university qualifications. Although I now consider myself a reasonably accomplished reader and writer I do still struggle. Recently I was reading a bedtime story to my son who noticed that I wasn't as good a reader as his mother and that I still made mistakes. This kick-started a long conversation about me learning to read and write. I had never really shared my situation with either my son or my wife. Jonathan, Oxford, UK
I have quite a severe learning disability which in the 1960s was seen as being too lazy and stupid to learn. I was subjected to beatings and humiliation. Being told to stand in front of the class and hold open my exercise book and the class being encouraged to laugh at me was a regular occurrence. I left school with very little in the way of qualifications, still unable to write my name correctly, but I was able to get an apprenticeship into a job as a painter and decorator – I loathed it. A marriage, children, low pay and uninteresting work kept me in working poverty, with no practical way out. A messy divorce and social isolation had a significant impact upon my mental state. But then I read a book by the actress Susan Hampshire called Susan's Story: My Struggle With Dyslexia. It helped me identify that I had a learning disability and gave me the motivation to get back into further education. Five years of study enabled me to gain an Higher National Certificate (HNC) and a route to a better job. Promotion after promotion followed. By the age of 49 I was running an organisation with a £30m turnover and 530 staff. But I decided to take early retirement at the age of 50 and focus my life on more self-improvement and putting something back into the community. I actually now read reasonably well, but find doing so exhausting as I have to concentrate quite hard. I also read quite slowly. My spelling and grammar are not top notch, but that's a characteristic of me which I quite like. David, Birmingham, UK
The shame felt by people who struggle to read and write
At school my children were told they were lazy, didn't try hard enough, and needed to set their expectations lower for academic success. They cried every day before school, and they would hide in the bathroom to avoid reading out loud because their peers would laugh at them. My second son exhibited all the warning signs of dyslexia, but wasn't officially diagnosed until the 4th grade. The teachers kept telling me he was fine, progressing well enough, and that traditional reading strategies would eventually work but he was rapidly falling behind. It was with his dyslexia diagnosis that I realised that my husband is also dyslexic – it is inherited so it had to come from my husband or myself. My husband exhibits every symptom – his spelling is terrible, he has poor grammar, he consistently confuses words and the meanings of words, his reading is slow and choppy, and he struggles to put his thoughts on paper. He cheated his way through school and talked his way out of every situation he could. He still struggles with day-to-day activities that most people breeze through. My second dyslexic child was diagnosed in first grade. She was struggling with phonics, numbers, and spelling. She had previously loved school but had begun to hate it and would beg me not to make her go. My third dyslexic child has a much more moderate level of dyslexia than my other two. We are just finishing our third year of home-schooling and I am so proud of what our dyslexic children have accomplished. They are all above grade level and are truly brilliant kids who work hard and are anything but lazy or stupid. But I continually question whether or not I'm doing all I can do for my children and whether or not home-schooling is the best option for them. Kimberley, Florida, USA
I still remember a teacher telling me that I'd never amount to anything. I was put in the special needs class, but when the funding was cut we didn't get any extra help and I left school with little. When my dad drove me to collect my exam results and I told him my grades, he said, "That wasn't worth going for" (as in the entire time, not the journey on the day). It cut very deep, something I won't forget. I bounced around jobs – I was a postman for three-and-a-half years and because I had grown up in the town where I did my post route I was familiar with where places were, even though I couldn't read the addresses. Then one day in the snow I thought, "I can't be a postman for my entire life." Around this time, I was 22 or 23, my girlfriend said she thought I had some traits of dyslexia, so I went for a test and found out that I had the reading ability of a 13-year-old and the writing ability of an 11-and-a-half-year-old. I was upset and disappointed that it had never been picked up before. I went back to college then joined university as a mature student. I'm quite sociable and quietly confident and like John Corcoran I befriended girls, mates and randoms to survive. After two years of blagging and cheating I passed my Higher National Diploma (HND). My friends went on to do degrees but I knew my limits and had probably exploited all my friendships and opportunities. Since then I have progressed well, job on job, and I try to make relationships with people who want to help me. I've only been transparent with one boss but I've shared my problem with many other people – some believe me, most don't. I read to my daughter a lot – I try to make it as fun as possible and do all the different voices, because I didn't find reading fun when I was young, I couldn't do it. I'm 40 now and I'm proud of what I've achieved but I am still bitter that as a child I didn't get the help I needed. Rob, Worcestershire, UK
During nursery and primary school I struggled with the basics of reading and writing due to an undiagnosed hearing problem which affected my concentration. At secondary school my mum hired a private tutor for me which helped, but, like John Corcoran, I became a master at hiding my inability to properly read or write. I had such low confidence I found it easier to hide my illiteracy rather than pluck up the courage to ask for help, mainly through fear of being labelled "stupid" by other kids. After leaving school I felt so inadequate. I went for jobs that enabled me to hide my secret – which in turn lead to a deep sense of unfulfilment in life. I worked as a shop assistant and as a postman, and although these jobs required some level of reading and writing, I just became quite skilled at finding ways of dealing with situations that potentially called my literacy into question. I'm 39 now and my literacy has improved massively in my adult years. I read a lot, did some night school classes and re-took a couple of GCSEs. But I lack confidence and I still try to avoid situations where I have to spell in front of people – it's almost like a mental block, I just can't do it. James, London, UK
---
If you know someone who needs help
---
I was educated at top universities on three different continents, I comprehend complex medical writings very well and passed my medical licensing exams in two countries, I can read quietly in my head – but I can't read aloud. I had a chaotic childhood and my classrooms were crowded so the teachers didn't have the time or energy to teach individual students how to read. Later on in life I compensated for that. I studied hard and passed with high grade point averages but I still feel that my foundation is weak. I think I am a smart person – I helped my peers in medical school with their school work and I speak two European languages, I have written lead articles in scientific and social sciences journals and went through medical school without cheating. I read extensively and promiscuously, so, I know a bit of everything. I am just afraid of reading aloud in public settings because I know I can't read like others. If I have to read aloud I memorise the full text – medical school is all about memorising, which I know how to do very well – or I read short phrases from a PowerPoint presentation. My girlfriend has a PhD, she's a professor. She thinks I am the smartest person in the world but she doesn't know this weakness. I attempted telling her that I can't read once but she ignored me and thought that I was being silly. I have always kept my secret. Maybe one day I will attempt to ask my girlfriend for help. Anonymous, USA
My reading began to fall behind in 8th grade, but I got through high school and college and even graduate school. I could read plays – there are no unnecessary adjectives so I could follow the plot – and I got a master's degree in theatre. I worked really, really, really hard – I didn't want to cheat. But there wasn't a word for my inability to read. Once when I worked at a university I was in charge of designing invitations and sending them out for fundraising events. Even though I proof-read the copy, I transposed the telephone number for RSVPs. The phone rang in a boiler building on campus where two engineers who only spoke Mandarin worked. For two weeks I had to go to the boiler building and climb a ladder to reach the room where the phone rang. It wasn't until I started working and doing on-air work – I work for the Voice of America – that I realised I still couldn't read. I would go over it two or three times out loud before when I went on the air. When I was the White House correspondent for a US TV show I would read an article five times, underlining all the pertinent parts. Then I would go back and read everything I had underlined so I would know what the story was about. Later I got tested and found out that I had all sorts of dyslexic problems and I also had amblyopia [a vision development disorder also known as lazy eye]. The amblyopia was cured and I no longer have that, but I am still a very slow reader and I rarely read books. It was such a relief to find out I had a form of dyslexia – I have never made it secret. It explained everything. Having an undiagnosed disability affects one's self-esteem. Carol, Virginia, USA
You may also like:
John Corcoran grew up in New Mexico in the US during the 1940s and 50s. One of six siblings, he graduated from high school, went on to university, and became a teacher in the 1960s – a job he held for 17 years. But he hid an extraordinary secret.
Read: 'I was a teacher for 17 years, but I couldn't read or write'
Join the conversation – find us on Facebook, Instagram, YouTube and Twitter.