The Senate kicks off the impeachment against Trump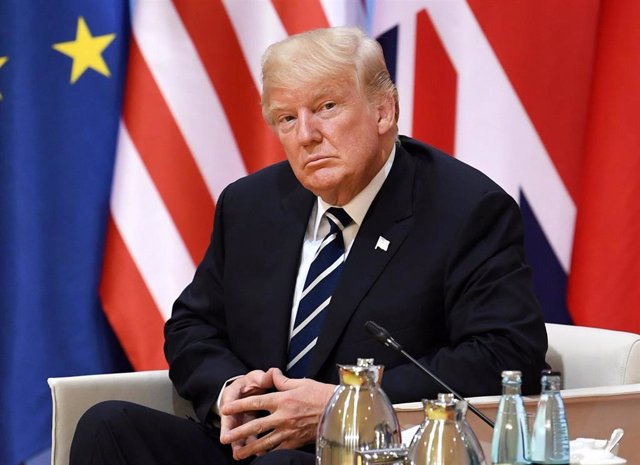 The president of the United States, Donald Trump – Bernd von Jutrczenka / dpa – Archive
WASHINGTON, Jan. 16 (EUROPE PRESS) –
The impeachment trial against the president of the United States, Donald Trump, in the Senate has officially begun this Thursday with the reading of the two charges of which he is accused – abuse of power and obstruction of Congress – , although it is a mere formality, since the 'impeachment' in itself will not start until next Tuesday.
The seven 'managers', as is known in the jargon of the 'impeachment' to the members of the House of Representatives appointed to exercise the accusation against Trump, have read in the Senate the statement of objections, thus inaugurating the political trial.
It is expected that in the next few hours the president of the Supreme Court, John Roberts, will take office as judge of the 'impeachment', while the senators will do so as members of the jury, according to CNN.
The 'impeachment' arrived in the Senate on Wednesday after the House of Representatives appointed the seven 'managers' and sent the statement of objections to the upper house, thereby losing control of the political trial against Trump.
The House of Representatives, of democratic majority, initiated an official investigation in September to determine if there was a legal basis to launch the 'impeachment' against the tenant of the White House, something he finally did in December.
Trump is accused of pressuring his Ukrainian pair, Volodimir Zelenski, to open two investigations: one on the alleged corrupts of the Democratic candidate Joe Biden and his son Hunter in the European country and another on the "discredited theory" that Kiev was, not Moscow, who interfered in the 2016 presidential elections.
According to US congressmen, Trump conditioned the opening of these two investigations on an "anxious" visit of Zelenski to the White House and the military aid that the United States gives to Ukraine in the framework of the war in Donbas.
The lower house is convinced that Trump sought to harm Biden and the Democrats in the face of the 2021 presidential elections, in which he will try to get a second term.
The New York tycoon has defended his innocence at all times, emphasizing that there was no "quid pro quo" with Zelenski, and has denounced that he is the victim of a "witch hunt" of the Democrats because they have not yet digested their 2016 electoral victory .
Trump, who after this process will be dismissed or acquitted, has been sure that the Senate will knock down the 'impeachment' thanks to the Republican majority. He is the third president of the United States to submit to a political trial, following Democrats Andrew Johnson (1868) and Bill Clinton (1998). Richard Nixon resigned before reaching this point.