The Scottish nationalist leader ensures that the independence of Scotland is "to reach"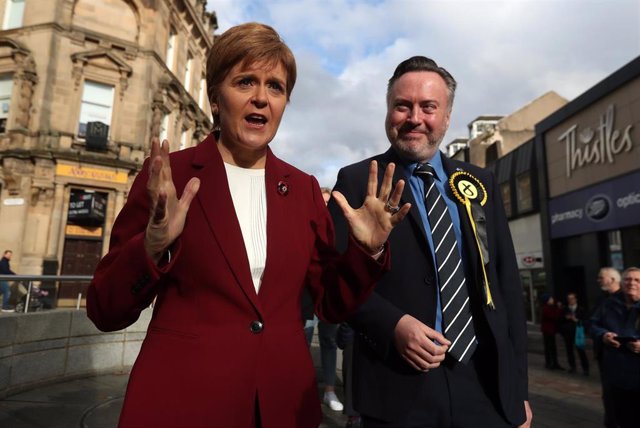 Scottish Chief Minister Nicola Sturgeon – Andrew Milligan / PA Wire / dpa
LONDON, 2 Nov. –
Scottish Chief Minister and leader of the Scottish Nationalist Party (SNP), Nicola Sturgeon, said Saturday that the independence of Scotland is "within reach." Sturgeon will defend this message in an independent act planned for this Saturday afternoon in Glasgow.
Sturgeon has also referred to the British elections called for December 12 to unlock Brexit. "There is a lot at stake. People are absolutely fed up with the mess of Westminster (the British Parliament), but today George Square (in Glasgow) will be full of people of all conditions to demand a better future for Scotland," said Sturgeon, which claims that the next elections "are the most important of the modern era for Scotland."
"An independent Scotland is closer than ever. It really is at hand. What is needed now is another clear victory for the SNP to be even closer, so vote for the SNP on December 12 to guarantee the right to decide on Scotland, "he has argued, according to the British newspaper 'The Guardian'.
The event is organized by the only Scottish independence newspaper 'The National' and is the first major event in which Sturgeon will participate since 2014.
At the recent October congress of the SNP, Sturgeon herself pointed to a new independence referendum for Scotland in 2020 and will require London to transfer the powers to be able to convene it. However, British Prime Minister Boris Johnson has repeatedly refused.
The spokesperson for Women for Independence, the Scottish Independence Convention or the 'number two' of the Scottish Greens, Patrick Harvie, will also participate in the Glasgow event.