The rise in sea level due to climate change swallows two small islands in Indonesia, in Sumatra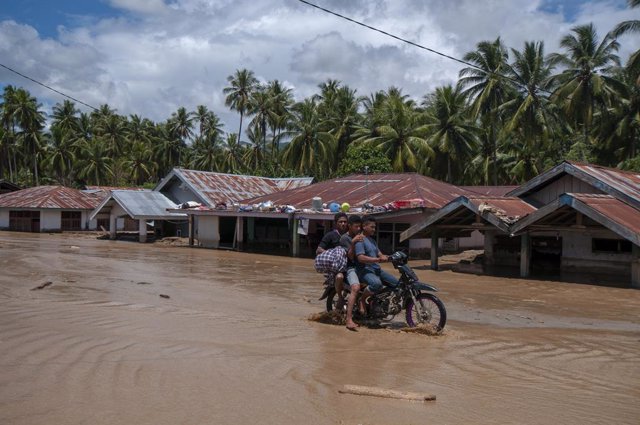 Indonesia.- The rise in sea level due to climate change swallows two pe – Basri Marzuki / Sijori Images via / DPA – Archive
JAKARTA, Jan. 16 (EUROPE PRESS) –
The Indonesian Environment Forum has revealed Tuesday that two small islands in southern Sumatra have disappeared as a result of sea level rise due to climate change.
The islands, which were uninhabited, belonged to the administration of the province of Banyuasin, in southern Sumatra.
Gundul Island is submerged three meters below sea level, while the other, Betet, part of the Berbak-Sembilang National Park, just one meter away.
This national park has been declared a world biosphere reserve in 2018 by UNESCO, as it has extensive mangrove areas and a wide variety of flora and fauna, including the Sumatran tiger and the kingfisher.
Indonesian environmental authorities have warned that four other islands may suffer the same fate if no measures are taken to address the constant rise in ocean levels.
The executive director of the Indonesian Environment Forum, Hairul Sobri, explained that there are currently 23 small islands located off the east coast of the affected province of Banyuasin, some of them being inhabited.
According to Sobri, southern Sumatra is more vulnerable to the effect of global warming because its population has relied heavily on coal, oil and natural gas, which has contributed to higher greenhouse gas emissions. , as noted by the local newspaper 'The Jakarta Post'.
However, not only this region is threatened, but also all those low coastal areas of the archipelago, made up of some 17,500 islands, where part of the more than 264 million people currently live in Indonesia.
Sobri has warned that the dependence on chemical fertilizers in the agricultural sector and the excessive extraction of groundwater are other factors that have contributed to the sinking of the land of these islands.